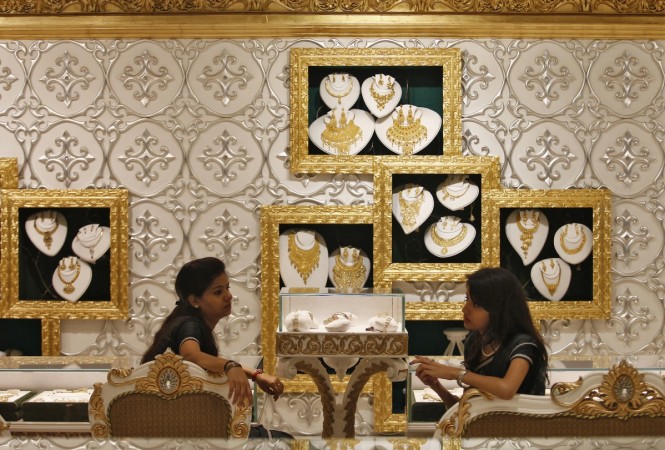 According to bullion traders, India's monthly gold imports are set to rise by as much as 50% from the current levels and premiums could also double ahead of this festive season next month. Additionally, gold sales are expected to rise by 15 to 20%.
Currently, gold is being sold for around ₹27,000 per ten gram. It is expected that Indian gold buyers would help support global bullion prices which had dipped to eight-and-a-half month low of ₹1,216.01 (₹74,072) per 30 grams amid worries of hike in US interest rates.
The festive demands are expected to push local gold prices. Prithiviraj Kothari, vice-president of the India Bullion & Jewellers' Association expects the gold price to touch ₹28,500 per ten gram ahead of Hindu festivals like Dhanteras and Diwali.
"Gold imports are expected to rise to about 70-75 tonnes per month in the coming months as against a monthly average of 50-60 tonnes," Reuters quoted Prithviraj Kothari, vice-president of the India Bullion & Jewellers' Association.
After and during the Indian festive season, Indian gold premiums to the global benchmark are also expected to surge by ₹731 to ₹912 for 30 grams, from the current rate of ₹426 to ₹609 an ounce.
Gold reached its highest at ₹35,074 per ten gram in August 2013, but then onwards the bullion prices have slipped steadily aided by weak prices overseas and a strengthening rupee.
Deficit worries?
Heavy imports raised the fiscal deficit during previous year that had put the rupee under pressure and slowed growth. Following this, UPA finance minister P. Chidambaram raised the import tax on gold for the third time in a year.
However, in May 2014, RBI eased import restrictions on this commodity. The central bank permitted private agencies and banks to provide gold loans to the sector. But, the government has not lowered the import duty which is at 10%.
India's investment demand for gold slumped 67% on year in the June quarter, according to World Gold Council.
But, Kothari opined that India's deficit would not hurt because of gold demand during festive season as government's restrictions on gold imports and lower international prices will prevent the deficit.