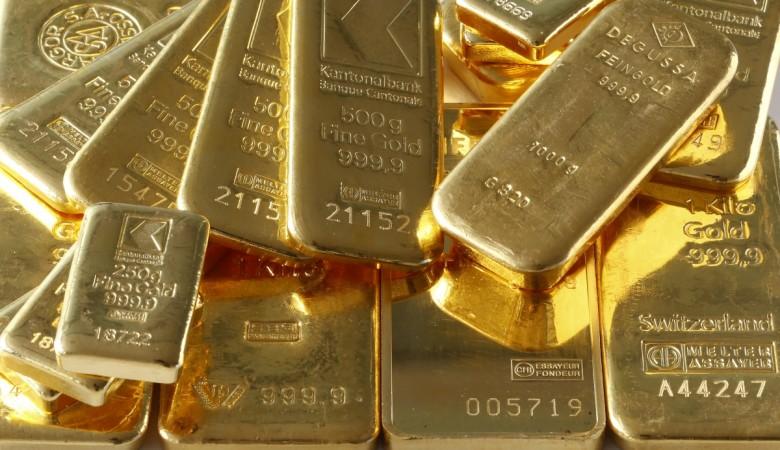 Gold imports by India slumped for the third straight month in a row in April. The country, which is also the world's second-largest consumer of the yellow metal, imported gold worth $1.24 billion, down 60.47 percent from $3.13 billion in April 2015. Export of gems and jewellery rose 17.23 percent to $3.45 billion from $2.94 billion in the corresponding month last year.
The provisional data pertaining to India's merchandise trade was released on Friday evening by the Union Commerce and Industry Ministry.
Silver imports fell 31.39 percent to $218.98 million.
The country's gold imports had declined about 80 percent to $972.96 million in March owing to a long strike by jewellers, resulting in lower imports.
Gold demand in India was down 39 percent on a year-on-year basis to 116.5 tonnes during the quarter ended March 2016. The demand was 191.7 tonnes during the corresponding quarter last year, according to the World Gold Council.
Exports, imports shrink; trade deficit halves
Overall, India's exports in April 2016 declined 6.74 percent to $20.56 billion from $22.05 billion in April last year. Imports fell 23 percent to $25.41 billion from $33.04 billion (April 2015), leaving a trade deficit of $4.84 billion this April, a sharp fall from $10.99 billion last April.
Out of 30 export items, 16 posted a drop. Export of engineering goods slumped 18.92 percent to $4.76 billion in April 2016 from $5.88 billion in the year-ago period.
Crude oil imports plummeted 24 percent to $5.65 billion, reflecting falling prices globally.
The data was released after trading hours and so the impact of the numbers would be felt on the stock exchanges next Monday.
On Friday, the Sensex and Nifty lost more than a percent, while the rupee ended 14 paise lower at 66.77 to the US dollar.