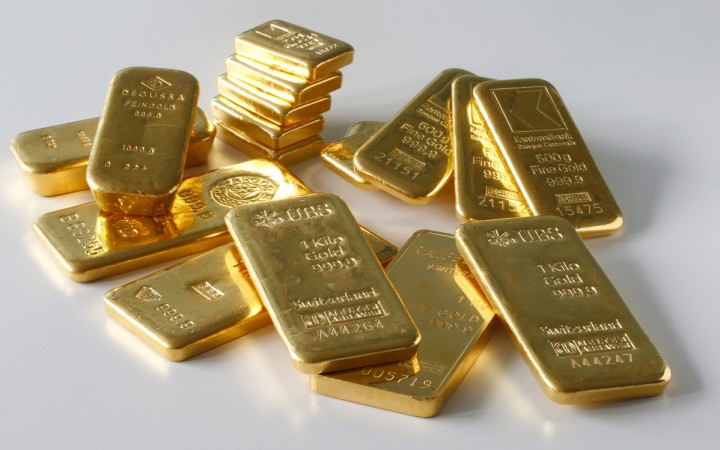 Gold prices traded firmly on Friday in India despite a rally in stock markets, even as the metal was above the psychological mark of $,1200 an ounce in the international markets on fresh demand.
The spot price of gold was up Rs 540 to close at Rs 29,290 on a day when the benchmark indices S&P BSE Sensex and NSE Nifty ended with modest gains.
The spurt was reflected in the net asset values (NAVs) of gold exchange traded funds (ETFs) on the NSE, with gains ranging from 0.30 percent to 4.60 percent.
The biggest gainer was Axis Gold ETF, up 4.63 percent, followed by Birla Sun Life Gold ETF.
In the international markets, the precious metal shed Thursday's gains but still managed to stay above $,1200 an ounce as Asian equities dropped, resulting in higher demand from safe-haven seeking investors.
Spot gold prices declined 0.5 percent to $1,225.43 an ounce, after gaining 2 percent on Thursday, Reuters reported. The metal has risen about 16 percent so far this year in sharp contrast to the free fall in stock markets globally.
"We think the current gold price rally will reverse, once risk-sentiment buying fades, similar to the trend seen in early 2014 and 2015," Nomura said in a note, according to the agency.
The Sensex closed at 23,709, up 0.25 percent, while the NSE Nifty settled with a gain of 19 points at 7,210 on Friday.