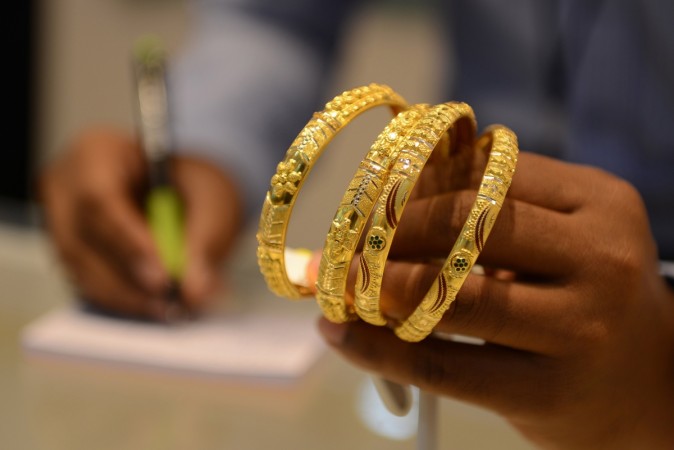 Despite the selloff in local equities, other asset classes like gold failed to gain investors' attention.
India's benchmark BSE Sensex fell about 1.6 percent on Tuesday, marking it the sixth consecutive session of falls, after declining as much as 3.7 percent earlier.
While analysts attribute the government's new capital gains tax announcement as the prime reason for the meltdown, it has a lot to do with a global market rout that whacked investor sentiment.
Stocks in the US, Asia and other global markets too have seen a sharp selloff this week.
Gold, which is considered a safe haven in volatile times, rose about 13 percent last year, followed by another 3 percent this year. However, analysts said it is too early to seek safe-haven assets as equities will rebound following this week's sharp fall.
Easing inflation worries also raised speculation that the US Federal Reserve is likely to tighten policy more aggressively.
According to projections released in December, officials expect three rate hikes in 2018 — so long as market conditions remain broadly as they are — but some economists believe the central bank could add another increase at its final meeting of the year.
Higher interest rates make gold a less attractive investment because it pays no interest.
Meanwhile, strength in the US dollar index also weighed on gold prices earlier, when world stock markets extended their selloff. A stronger dollar typically makes commodities priced in the greenback more expensive for buyers using other currencies.
The World Gold Council on Tuesday forecasted that the gold demand in India is likely to remain below its 10-year average for a third year in 2018.
Spot silver dropped 0.69 percent to $16.623 per ounce. Platinum fell 0.05 percent to $989.10 per ounce after hitting a three-week low of $979.74. Palladium shed 2.07 percent to $1,008.72 per ounce after touching $999.22, its lowest since December 8, Reuters data showed.