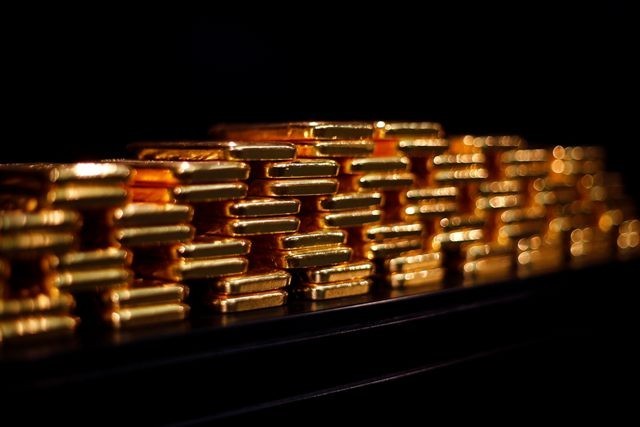 Platinum and palladium on Wednesday retained sharp gains made overnight on worries that increasing labour tensions in major producer South Africa could hurt supply, while gold edged up on escalating violence in Ukraine.
South Africa upped security in the platinum belt after four deaths over the weekend to protect miners who have decided to ditch a 16-week strike that has halted 40 percent of normal global output.
Hundreds of stick-wielding miners barricaded roads and torched roadside vegetable stalls near Lonmin's South African platinum mine on Tuesday, in an attempt to block fellow strikers from breaking rank and going back to work.
Platinum edged up 0.2 percent to $1,450.30 an ounce after jumping about 1 percent in the previous session to its highest in a month. Palladium was also steady after rising overnight to a one-week high.
The violence indicates "the potential for this strike to linger on as the inflexibility of the unions remains deeply entrenched," Nomura analysts said in a note.
"Although the majority of workers appear to want to return to work, the inability for adequate security to be provided is likely to erode the restart timelines further," the analysts said. "The impact from stockpiles having been reduced will likely start to affect the market going forward."
South Africa is the top producer of platinum and second biggest producer of palladium after Russia.
Meanwhile, gold was little changed at $1,293.50an ounce by 0252 GMT after earlier rising as much as 0.2 percent. The metal is often seen as a safe-haven investment at times of political uncertainty.
Pro-Russian separatists ambushed Ukrainian troops on Tuesday, killing seven in the heaviest loss of life for government forces in a single clash since Kiev sent soldiers to put down a rebellion in the country's east. With the uprising and Russia's annexation of Crimea poisoning East-West relations, Moscow retaliated against U.S. sanctions by hitting aerospace projects, including refusing to extend the life of the International Space Station, a showcase of post-Cold War cooperation.
"We remain constructive on the (precious metals) group as a whole as we think the geopolitical tensions with the Ukraine, coupled with the spiralling unrest in South Africa, will both combine to provide more upside impetus," said INTL FCStone analyst Edward Meir.