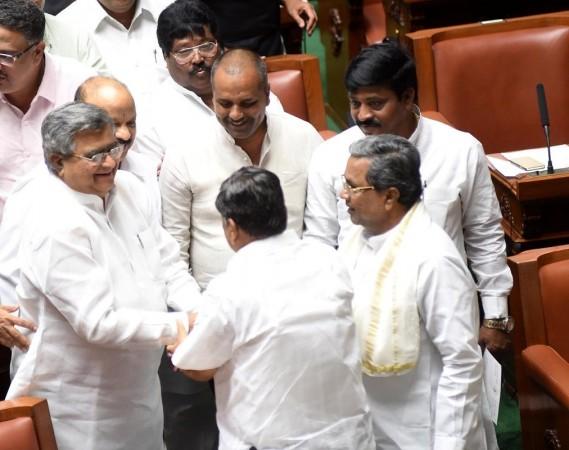 Karnataka speaker KB Koliwad is under fire from various quarters after it was reported that the state secretariat had proposed gold biscuits to be distributed to MLAs and silver plates to employees at the Vidhana Soudha as part of its diamond jubilee celebrations a year after it turned 60.
The gold biscuits were to be given to 300 MLAs while the silver plates would have gone to the employees of the state secretariat.
The development, coming when the Assembly elections are less than a year away in Karnataka, has left the Congress government red-faced, and led to Koliwad denying the entire development.
The proposal
The picturesque Vidhana Soudha — the seat of the state legislature of Karnataka — will be seeing its diamond jubilee celebrations span over two days beginning October 25. President Ram Nath Kovind is expected to address the state Assembly on the occasion.
It was reported that the state secretariat had asked the finance department — which is under chief minister Siddaramaiah — for Rs 26.87 crore to organise the celebrations.
Of this amount, Rs 3 crore was expected to go towards the procurement of the gold biscuits worth Rs 50,000 each and silver plates at Rs 5,000 each.
A report in the Hindu said: "The secretariat has desisted from divulging details of the proposal, but it is reliably learnt that the Finance Department is yet to clear it."
Koliwad himself, meanwhile, was quoted by India Today as saying: "It is just at a proposal stage. We have submitted this to the finance department. The CM is the finance minister and he needs to take a decision."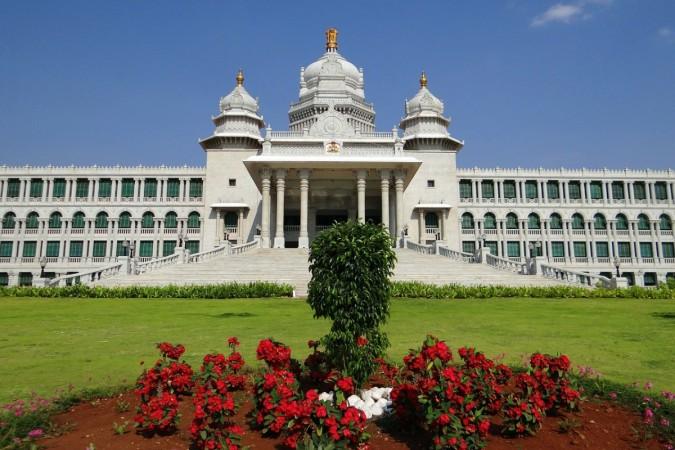 Is it really happening?
The proposal — coming at a time when the state capital Bengaluru is experiencing some serious problems due to flooding and potholes on roads — has been criticised by many leaders.
What is more interesting is that the same Koliwad who had earlier confirmed to India Today that the proposal had indeed been put in place and awaiting the chief minister's nod, later denied to ANI that the proposal was even there!
"I assure you there is no proposal for distribution of gold coins and silver plates," he was quoted by the news agency as saying.