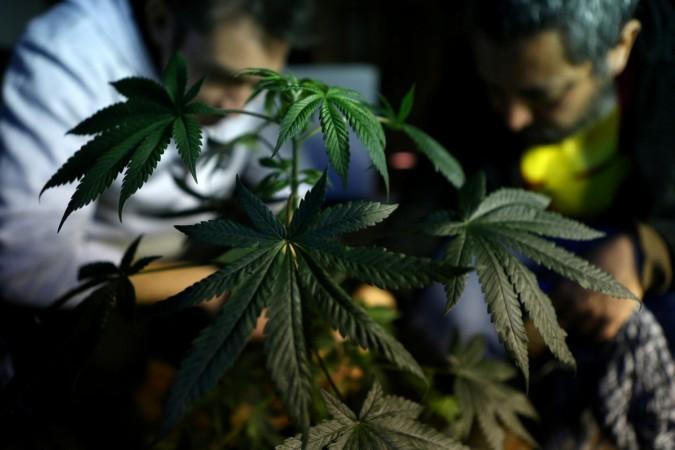 Ever posted a picture where you thought you could get away after "smoking up"? If you have ever written Facebook posts like "don't panic, its organic" and think you may not face any legal problems, here's news for you. A man who posed for a picture beside the marijuana plant growing in his apartment in Chennai was put behind bars on Monday.
The police arrested the man after his photo, where he was seen growing cannabis plants on his terrace in Royapettah, Chennai, went viral. The man who took the picture has also been arrested.
The accused has been identified as 35-year-old Kamal, who resided in Neelam Basha Dargah street in Royapettah. He grew a marijuana plant and posed beside it while his 22-year-old friend Sasikumar clicked the photo.
Kamal told Sasikumar not to upload the picture to Facebook or any other social media. However, his demands fell on deaf ears as Sasikumar ended up uploading the picture and it went viral, following which people asked him where they could get marijuana.
"Sasikumar promised not to make the photographs public but went ahead and posted one on Facebook and tagged his friend too," a police officer was quoted by the Times of India as saying.
He added: "The photo circulated widely and many social media users wanted to know where it had been taken."
Soon after the photo went viral, the Royapettah police were alerted about it. They managed to nab Sasikumar who eventually spilled the beans about his friend.
In a similar incident, the Kancheepuram Police nabbed a 55-year-old man for cultivating marijuana on an unused bylane near a temple. The accused, identified as S Moorthy, worked as a security guard and was also employed in a textile shop.
The incident came to light when Moorthy's friend tipped off the police about his location. He was reportedly furious that Moorthy had not given him marijuana when he had asked for him. Following this, the police searched the location and found two marijuana plants — each at 2 feet high.
As per reports on TOI, the temple in Kancheepuram where the accused grew cannabis is a very popular shrine in the city and is often visited by many politicians. Late Tamil Nadu chief minister Jayalalithaa was also one of the devotees who visited the temple.
Moorthy was later arrested by the police after he admitted to the crime.