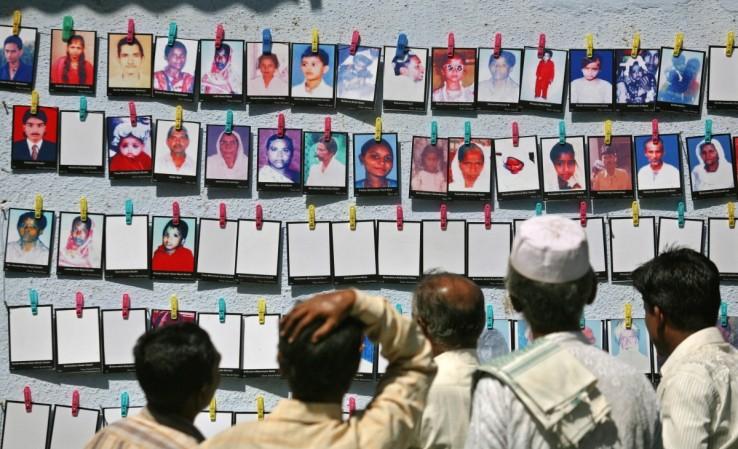 The local Muslims in the communally-sensitive Godhra town in Gujarat felicitated 14 independent councillors – 13 Muslims and one Hindu – for not supporting BJP in the elections to the post of president and vice president in Godhra municipality.
In a function attended by 3,000 people and held under the banner of Muslim Ghanchi Samaj on Sunday, each of the councillors was gifted a two-wheeler purchased from money collected by the Muslim community in the area.
Firdos Kothi, president of Muslim Ghanchi Samaj, said the councillors have always supported the minority community and have never been biased against them.
"Today we came together to thank them and vowed to work on improving communal harmony, improving girl child education and reduce crime," Kothi asserted.
Sanjay Soni, the lone Hindu councillor, returned the bike and donated Rs 11,000 to a fund for the education of children.
Of the 44 councillors in the Godhra municipality, 18 belong to the BJP, while 25 are independents and one belongs to the Congress party.
In elections to the post of president and vice-president held in June, as many as 12 independent councillors from the Muslim community had backed BJP which resulted in the saffron party bagging both the posts.
Muslims protested after reports emerged that seven independent Muslim councillors were siding with the BJP and were not reachable.
Godhra came into prominence on February 27, 2002, when 56 people, mostly Hindus, died when a train full of Hindu pilgrims returning from Ayodhya after taking part in a religious ceremony at the disputed Babri Masjid site was set on fire near the local railway station. This incident triggered communal riots in Gujarat in which more than 2,000 people, a majority of them Muslims, were killed.