The Gujarat High Court on Monday, October 9, commuted the death sentence of 11 convicts of the 2002 Godhra train coach burning case to life imprisonment.
Godhra train massacre: Gujarat police arrest main conspirator Farooq Bhana
However, it upheld all the convictions and refused to acquit anyone who had been held guilty by a special court in 2011.
The verdict was declared following a set of appeals challenging convictions and acquittals made by that special SIT court in March 2011.
Original verdict
The Godhra train burning case — wherein the S-6 coach of the Sabarmati Express was set on fire on February 27, 2002 — had led to the death of 59 people, mostly kar sevaks who were returning from Ayodhya.
Though over 130 people were accused in the case, only 94 were put on trial.
The SIT court had on March 1, 2011, convicted 31 people — of whom 20 were given life imprisonment.
Special judge PR Patel, considering the actions of the other 11 as "rarest of rare," had pronounced death penalty. These are the people whose sentences were commuted on Monday.
The accused had been held guilty under sections related to murder, attempt to murder and criminal conspiracy of the Indian Penal Code.
They persons had appealed to the high court for leniency in their sentencing.
Acquittal was challenged
A total of 63 people were acquitted in the case, including prime accused Maulana Umarji, the then president of Godhra Municipality.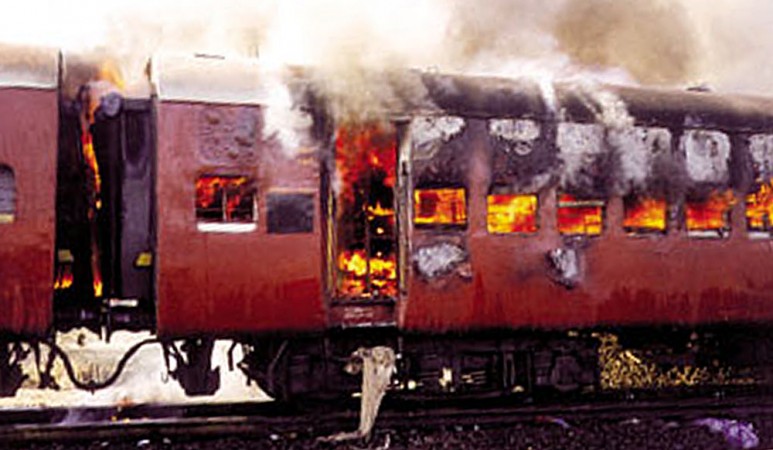 The other accused who were freed are Mohammad Hussain Kalota, Mohammad Ansari and Nanumiya Chaudhary.
While several appeals were filed in the high court challenging the conviction, the Gujarat government also questioned the acquittal of 63 people.
The state government approached the court and sought death sentences for the 20 convicts who had been awarded life imprisonment in the case.