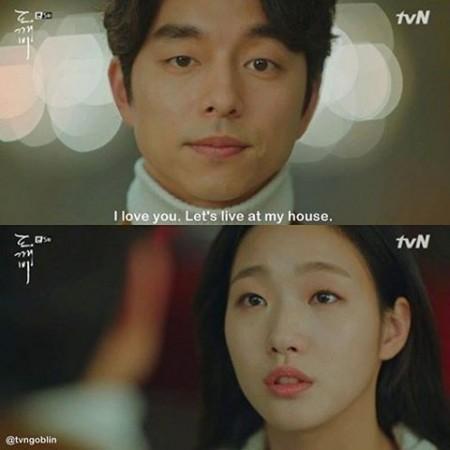 Friday's episode of Korean drama Goblin, or Guardian: The Lonely and Great God as it is also known, ended with a surprising twist that has viewers intrigued to find out what's in store for Shin and Eun Tak. The final moments featured a time-jump that showed Eun Tak as a working professional who had lost her ability to see supernatural beings such as the goblin.
The final moments saw Shin and Eun Tak walking into a restaurant they visited when they were in Quebec and we see Shin watching people moving around before his focus shifts to Eun Tak, who appears older and is dressed like an adult. She is there with someone else and does not see Shin sitting before her.
"At 29, you're still bright," Shin says, according to Dramabeans. "But I am not there next to you. My life's immortality has come to an end. After my death, you and your life after my disappearance have forgotten me and come to perfect completion. I must disappear. For the sake of you, who smiles prettily. The choice I must make is ending this life."
The final moments proved that it is not a fairytale ending for Eun Tak and Shin, and the next episode is expected to feature a number of tear-jerking scenes from the leads. Episode 6 will also explore more of Shin and the Reaper's "bromance" and the Reaper's budding romance with Sunny.
Goblin airs Fridays and Saturdays on tvN. The drama is about a general who was cursed to immortality after being assassinated by a jealous king. Gong Yoo plays the goblin Shin while Eun Tak is essayed by Kim Go Eun.