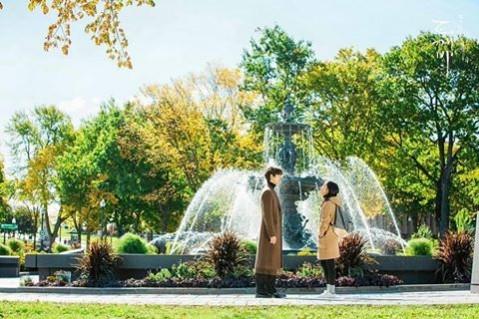 South Korean drama Goblin, also known as Guardian: The Lonely and Great God, will return to tvN with episode 5 this Friday, and it will see Eun Tak gearing up to take the sword that's lodged in his chest.
The promo for the episode has viewers worried, as removing the sword will end Shin's life as a goblin. As viewers of the drama know, only a Goblin's bride can successfully remove the sword and give him peace. Gong Yoo's Shin has been living as a supernatural being for the past 900 years and he was ready to find a bride and end his immortal life. But now that Eun Tak has revealed her desire to marry him, he seems hesitant to end his life.
Based on online chatter, viewers are optimistic that the show will not kill its lead so soon, as there are 10 more episodes to go before the finale. According to some, Eun Tak will realise she has to marry the goblin before she can successfully pull out the sword, giving the duo some more time to enjoy being in love.
As for the other storylines that will be explored, episode 5 is also expected to see some traction in the love story of the Reaper and the chicken shop lady.
Episode 5 of the Korean drama will pick up right from where it left off last week. Click here to watch Goblin online via live streaming. Episode 5 will also be available online here for lovers of K-drama across the globe.
Check out the promo for the upcoming episode below.