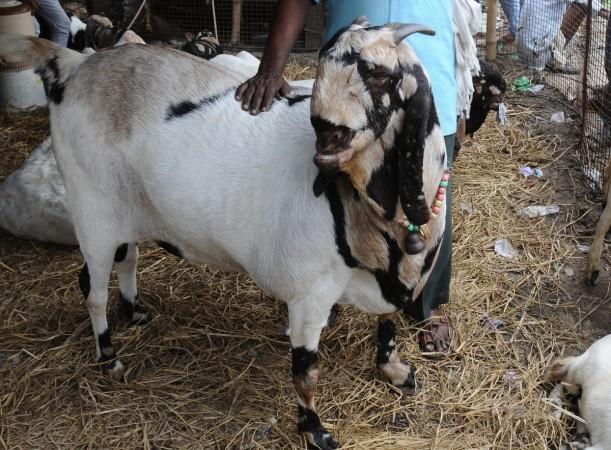 A goat was arrested by the Chhattisgarh Police on Tuesday after complaints that it entered a bureaucrat's garden and ate plants and vegetables.
The gardener of District Magistrate Hemant Ratre filed a complaint with the police that the goat was repeatedly entering the garden and grazing, following which the police arrested the goat's owner as well as the animal itself.
"My goat scaled the boundary wall again and ate flowers and vegetables from the garden. It was taken to the police station and then the police brought me in as well," Abdul Hassan, the goat's owner, told NDTV.
The incident was reported in Chhattisgarh's Korea district, nearly 350 km from the state capital of Raipur.
While the goat and its owner were granted bail on Tuesday, they were booked under charges of criminal trespass and damage, which may put them behind bars for two to seven years, the channel reported.
"We have registered a complaint filed by the peon of the judge and detained the goat," a police official told ANI news agency.
This is not the first such bizarre case of an animal being summoned or arrested by the police in India.
In August last year, a parrot was summoned by the police for "verbally abusing" a woman in Maharashtra. Days later, a goat was put behind bars by the Maharashtra Police.
In fact, policticians' pets have also faced the brunt of police action.
Aam Aadmi Party MLA Somnath Bharti's dog, a Labrador named "Don", was summoned by the Delhi Police after the polictian's wife alleged he had trained the animal to bite her.
The dog was, however, reportedly given a clean chit by court.