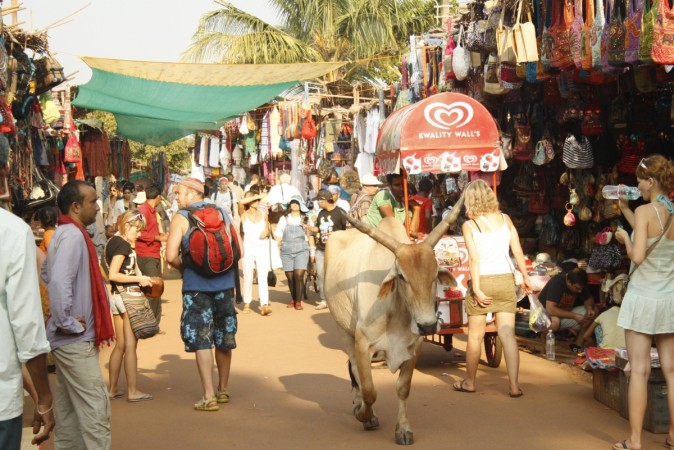 The government of Goa, in a bid to make the state go cashless after December 31, is taking steps to educate small traders and vendors about cashless transactions.
Even perishable items like fish, meat and vegetables will be available by pressing *99# from their mobile phone, chief secretary RK Srivastava said. After dialling the numbers, the user has to follow the directions to credit money to vendors who don't have swipe machines.
"The money on purchases will be debited to the person's bank account," Srivastava told the Times of India.
From Monday, the government will conduct drives to educate small vendors about cashless transactions in Mapusa and Panaji. There wouldn't be any minimum limit for the transactions and no fees will be charged for them, said Chief minister Laxmikant Parsekar.
Defence Minister and former Goa chief minister Manohar Parrikar had held a meeting with nationalised and private banks on Saturday.
"One thing we decided is that whenever India becomes a cashless society, Goa will become the first. We have to support the prime minister's dream," Parrikar said.
"We have 22 lakh bank accounts, which means that one person has more than one account," Srivastava said. He also said that implementing cashless transactions will be easy in Goa since it is a small state. Most people use debit or credit for transactions in the state, he said.
Vendors registering with banks will receive an MMID code. A customer needs to dial *99#, punch in details of their account and the amount to be transferred to the vendor, whose MMID will be punched in.
"Everybody should have an account, card and the account should have money," Srivastava said.