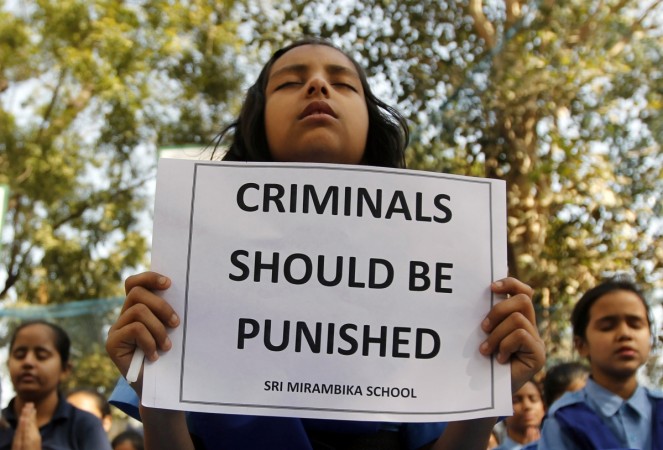 A man accused of beating and harassing his wife was rebuked by a High Court judge in Gujarat, who told him, "If you want to show valour, better go to the border".
Justice Sonia Gokani's advice was directed at Vanrajsinh Rana, a driver by profession who has been accused of beating his wife and threatening her with a sword over domestic disputes. Rana had approached the court in a bid to get the FIR lodged against him quashed where he was asked to stop misbehaving with his wife, Suryaben.
The victim, a mother of three, had lodged an FIR against her husband at Chiloda police station in the Gandhinagar district. She said that she was subjected to cruelty and harassment, and was traumatised by the constant threats of beatings. On one occasion, Rana also drew a sword to threaten her.
"You must know how tense the situation is in Jammu & Kashmir. There is a real requirement of people there on the border. If you want to draw your sword to show your strength and valour, you should spare it for services on the border," said the court.
Although the couple reached a compromise after intervention from elders and leaders of the community a few months after the FIR was filed, Rana moved the high court on the grounds that prosecution would not serve any purpose and would only further disturb their life. Rana wanted to expunge the charges levelled against him in the FIR under sections 498A, 504, 506 and 323 of the IPC.
While summoning the couple during the hearing, Justice Gokani told Rana that home is a place where people get peace and compassion.
The court ultimately quashed the charges, after acknowledging the victim's stand that suggested that junking the FIR would help in maintaining domestic peace. But in order to ensure Suryaben's safety, the court directed an officer from the department of social welfare to pay frequent visits to their home during the next two years.
If the officer finds any evidence of misbehaviour on Rana's part, the FIR and prosecution against Rana would be revived.