Google's I/O conference was full of surprises that developers along with millions of users simply couldn't get enough of. In what is seen as the biggest redesign for Gmail in years, here's a new feature for users who are going to feel more like a spy after using the Confidential Mode.
Google announced the major update for Gmail last month, bringing a host of new features such as Confidential Mode, Smart Reply, Nudges, and the ability to view attachments without opening the mail. While all of them have a unique appeal, the Confidential Mode is something that users who value privacy will applaud.
What is Confidential Mode in Gmail?
Google has added multiple layers of security in Gmail's all-new Confidential Mode. Users can send "self-destructing" emails, enable OTP verification to access the content of the email and prevent recipients from copying, forwarding, downloading or printing the email.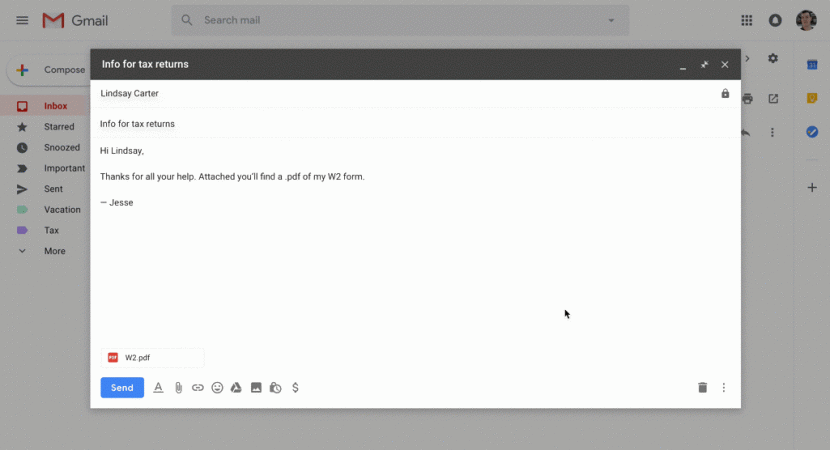 Now that Google has made this new feature available to Gmail users, it is important to know how to use it in the right way.
How to use Confidential Mode in Gmail?
Google's Confidential Mode in Gmail adds extra steps while creating a normal email, but it is for the best if you wish to maintain confidentiality. Users can follow the step-by-step guide below to get started:
Step 1: Compose new email by adding a recipient, subject, body and even attach files
Step 2: Click on the tiny lock and time icon at the bottom right of the email
Step 3: Select the expiry date for the email, ranging from one day to one week and up to five years
Step 4: Select the passcode option to add an extra layer of protection, and enter recipient's phone number to authenticate identity via an OTP (it is best to skip this part if you're unsure about the recipient having access to a phone)
Step 5: Hit send.
After sending the email, recipients will be asked to enter an OTP before opening the email. Even when authenticated, recipients won't be able to take any actions such as forward or copy the contents of the email.
But Google's Confidential Mode in Gmail isn't foolproof. There's no protection from users taking a screenshot of the email. Though it is unclear if Google will be coming up with a workaround, there is no denying that Gmail users can certainly benefit from this nifty feature.