An iceberg the size of a hill has drifted close to a tiny village on the western coast of Greenland, causing fear that it could swamp the settlement with a tsunami if it calves.
The iceberg towers over houses on a promontory in the village of Innaarsuit but it is grounded and has not moved overnight, state broadcaster KNR reported. A danger zone close to the coast has been evacuated and people have been moved further up a steep slope where the settlement lies, a Greenland police spokesman told Reuters.
"We can feel the concern among the residents. We are used to big icebergs, but we haven't seen such a big one before," Susanna Eliassen, a member of the village council in Innaarsuit, told KNR.
The government and police are on high alert and have moved a search-and-rescue (SAR) helicopter closer to the remote village with about 170 inhabitants.
Last summer, four people died after waves swamped a settlement in northwestern Greenland.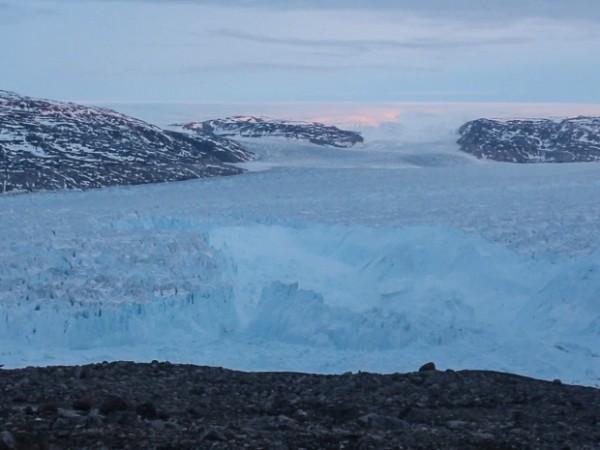 Global warming has caused icebergs to break off from both poles, an alarming trend that scientists fear may increase the speed of sea-level rise. In June, Iceberg B-15, the largest Antarctic iceberg ever was spotted floating near equatorial Atlantic ocean, off the coast of South America. B-15 broke away from the Ross Ice Shelf in 2000, and at a size of 5926.4 square km, is large enough to be seen from space.
Fears aside, some people are using the breaking icebergs to their advantage. Two years ago, the United Arab Emirates announced a project to bring an Antarctic iceberg off to the coast of Dubai in an effort to cool down the city. To prepare for the project, scientists are planning to first drag an iceberg to Cape Town to see if it can withstand the journey.
The iceberg in Cape Town is not just for testing purposes, it will help to solve the city's acute water condition. The South African town is set to be the first city in the world to run out of freshwater, and officials are hoping the project will help bring some much-needed water to the city. The government is due to vote in August on the idea, which is expected to cost $100 million.