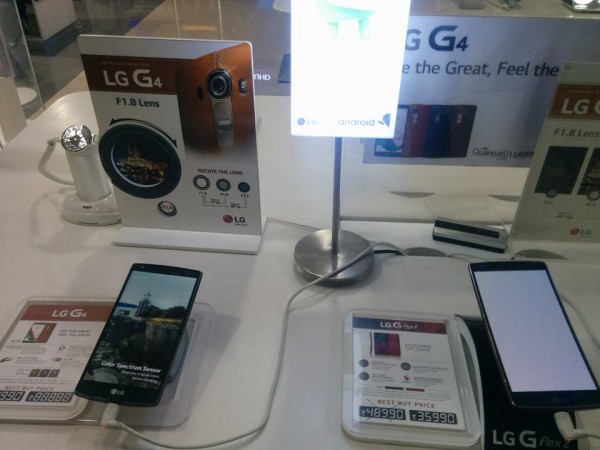 Smartphone sales are expected to grow in 2016 despite a noticeable decline witnessed in some saturated markets. Market research organisation GfK has forecast a 7 percent growth in sales of smartphones globally this year.
The report comes amid several mobile phone manufacturers, including Xiaomi and Lenovo, offering smartphones with impressive specifications at a reasonable price, a phenomenon that is expected to bolster GfK's findings.
According to the report, a total of 368.1 million smartphones were sold in Q4 2015 as against 346.1 million units in Q4 2014, up 14 percent quarter-on-quarter and 6 percent year-on-year. However, revenue dropped during the period to $115.2 billion due to a decline in average selling price (ASP), as against $115.5 billion during the same period in 2014.
The report showed a decline in demand for smartphones in a couple of markets like Latin America and North America during Q4 2015, but a 20.5 percent growth in emerging Asia-Pacific markets, 12 percent in China and 11.7 percent in the Middle East & Africa boosted the overall sales during the period.
[Read: India, China to lead next leg of mobile market growth]
"Despite a record fourth quarter — and a strong performance in 2015 in general — there are mixed results across countries. Local factors, rather than regional and industry trends, are increasingly driving markets," said Kevin Walsh, director of trends and forecasting at GfK, in a statement. "Diverging economic trends, device saturation, mass market adoption, politics, social change and even sport have an impact on smartphone demand and prices at country level."
The report said: "India is a key driver with unit growth of 34 percent year-on-year, driven by its dominant low-end (sub-$100) price-band segment, which saw unit growth accelerate to 76 percent year-on-year." It added there is plenty of room for demand, with the penetration of budget smartphones standing at only 24 percent in the last quarter of the calendar year.
[Read: Price of mobile phones may go up post budget]
A total of 1.31 billion smartphone units were sold in 2015, generating revenue of $399 billion. GfK had reported last year 1.23 billion smartphone units were sold globally in 2014, taking the revenue for the year to $381.1 billion.
GfK has forecast sales of 1.4 billion smartphone units for the year 2016, thus recording 7 percent growth over the previous year. Revenue from sales of smartphones for the year is forecast at $401.3 billion (0.5 percent growth over 2015).
The report, based on point-of-sale (POS) tracking in over 90 markets, said most markets around the globe, except Latin America, would witness growth in 2016. The emerging Asia-Pacific region is expected to lead the pack in demand for smartphones with a 22.6 percent, followed by the Middle East & Africa with 15.6 percent.