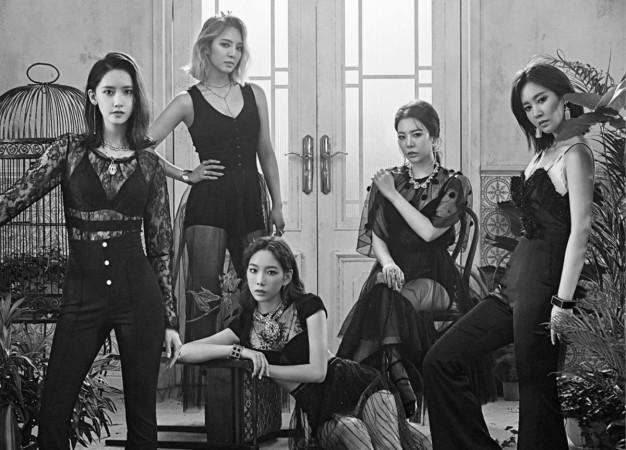 Girls' Generation, one of the most popular K-pop girl groups at present, is ready with the release of their new song, "Lil' Touch," on September 5. However, they have warned students to avoid listening to the track as it is quite addictive.
As noted by website Soompi, Girls' Generation's forthcoming unit group Oh! GG, which includes members Taeyeon, Hyoyeon, Sunny, Yuri, and YoonA, will be releasing two tracks for their first single "Lil' Touch."
As per the members, the two tracks will reveal a new side to the group and will also show how each member is unique and contrasting. The choral arrangement of "Lil' Touch" is said to be highly addictive.
"It's a song that has a really charming and addictive melody, and I think it's going to become one of those songs that people who are studying for exams will be warned against listening to," group member YoonA said. To this, Sunny added, "Seeing our staff enjoying the song and telling us how addictive it is, I hope this song will become one that people can listen to when they need a boost of energy at work."
Students need to be focused on their subjects at hand and not be distracted by addictive tunes of course. However, it's probably unlikely that student K-pop fans will give Girls' Generation's "Lil' Touch" a miss because of their exams. Just by listening to the tracks one time will not satisfy listeners but make them crave for more, hinted Taeyeon.
"It will be difficult to follow the energy of this song with just one listen, so I think everyone will have to listen to it at least three times. You might find yourself humming along, even if you weren't intending to," Taeyeon said.
Apart from the addictive nature of the single, Hyoyeon also said that the song has an interesting complexity that listeners may appreciate. "When I listened to the song for the first time, I fell for the sophisticated melody. I think it's a song that is able to represent our colour very well," and Yuri added, "It's a refreshing song that's easy to remember," she said.