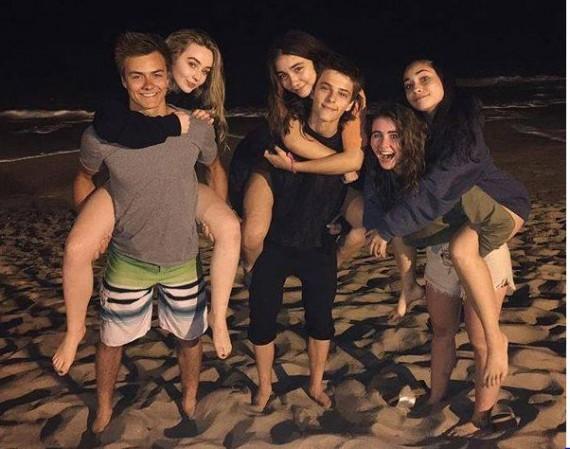 Amid numerous reports suggesting the end of the spinoff show of the favourite 90s show Boy Meets World, Girl Meets World comes to a sad end right after three seasons. The show tweeted the same confirming the news.
ABC's The Bachelor 2017: Chad Johnson doesn't believe Liz is on the show for the right reasons
Disney Channel's adolescence comedy will air its last episode later this month, on Friday, January 20. The episode will be titled "Girl Meets Goodbye."
Sharing the news through a series of tweets, the creators expressed their grief of leaving the show. "It is with incredible pride in our work and complete sadness that things end that I report to this wonderful audience that our show is over. I just officially got the call, and would like to thank this audience for its incredible love and loyalty. Please watch our January episodes," read the tweets.
"We leave you with three incredible souvenirs of a show we couldn't be more proud of," the series of tweets continued. "As I look back I can tell you with absolute certainty – we gave you our best," the tweet concluded.
The season three finale, which now serves as the series finale, is set to take viewers through a complete nostalgic trip as the cast from Boy Meets World will also join the Girl Meets World to bid fans a goodbye, reports E! News.
Issuing a statement on the cancellation of the show, Disney Channel said that they are proud that over 70 episodes, the creators, creative team, cast and crew entertained viewers with authentic and heartfelt look at navigating adolescence.
The Girl Meets World revolves around Riley and her best friend, Maya Hart, as they find their way through challenges of teenage life and school. The series finale will include several Boy Meets World members, including William Daniels, Strong, Will Friedle, William Russ, Betsy Randle and Lee Norris.