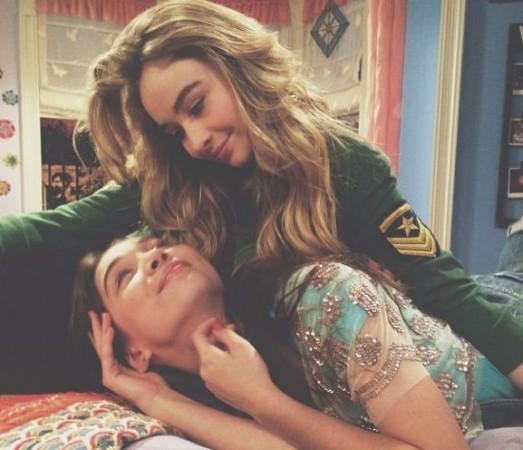 Halloween, which is also known as All Saints' Eve, Allhalloween or All Hallows' Eve, is just days away and several popular television shows, including The Young And The Restless, are all set to surprise the viewers with special episodes.
Meanwhile, a few of the cancelled shows, such as The Living and The Dead, will return to the small screens for a day to entertain their fans on this scary season. Here are five popular shows to watch in the days to come:
Girl Meets World
The coming of age sitcom will feature a spooky story with some cruelest tricks next Friday, November 4, at 8.30 pm on Disney Channel. Episode 16 of season 3 is titled Girl Meets Her Monster and it will feature Auggie Matthews as ghost. The sequel will also focus on the separation of Riley Matthews and Maya Hart.
Hawaii Five-0
The police procedural drama series will telecast a Halloween special episode this Friday, October 28, at 9pm EST on CBS. Hawaii Five-0 season 7 episode 6 is titled Ka hale ho'okauweli a.k.a House of Horrors. Here is the official synopsis for the sequel: On Halloween, Five-0 investigates the murder of a medium with a checkered past who was apparently scared to death by a poltergeist. Also, Kono and Adam are kidnapped by what appears to be a death cult.
The Young and the Restless
The popular television soap opera will have a week long celebration this Halloween from November 2 to November 6. The episodes are likely to feature deaths and unexpected tragic twists for the residents of Genoa city. The plot will revolve around series of events at a family restaurant located at Newman Enterprises.
The Living and the Dead
BBC supernatural drama aired its finale in August and the network recently announced its return for a special episode. The show, starring Colin Morgan and Charlotte Spencer in lead roles, will be back this Thursday, October 27, at 9pm EST. Since there are no further details available about the sequel, the fans will have to watch the episode live online to know more about it.