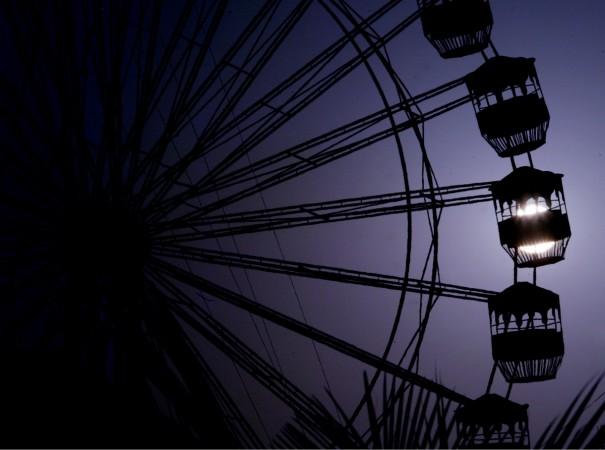 A giant wheel came crashing down at a fair Anantpur district of Andhra Pradesh
A 10-year-old girl was killed and six other people sustained injuries
The operator was said to have been drunk
The eyewitnesses beat up the operator, after which he was handed over to the police
In a horrifying incident that took place at a fair in the Anantpur district of Andhra Pradesh, a 10-year-old girl died when a giant wheel crashed on Sunday, May 27, night. Six people, of which three are said to be children, are reportedly grievously injured.
The mishap took place when one of the cabins of the giant wheel came crashing down from quite a height as one of the bolts on it came off, reported NDTV. Several children were reportedly in the said cabin.
While the injured people have been admitted to the Anantpur general hospital and are receiving treatment, the deceased has been identified as Amrutha.
Operator was allegedly drunk
While people at the fair were horrified when one of the cabins of the giant wheel came crashing down, a few eyewitnesses revealed that they had noticed one of the bolts was loose and had even alerted the operator of the ride.
The alleged that the operator was in an inebriated state and did not act fast, due to which the mishap took place. The people present at the fair are then said to have caught hold of the operator and beat him up, after which he was handed over to the police.
The police and authorities have now launched an investigation into the incident.
Rides in amusement parks are often fun and people love the thrill of being high up for the air. However, it does not always amount to fun and at times, these rides also bring some traumatic experiences that may scar one for life. Just a few days ago, people in Japan were in for a similar scare when the Flying Dinosaur roller coaster stalled for nearly two hours at Osaka's Universal Studios. About 64 people were on the ride and they remained dangled upside down for quite some time before rescue operations began.
"It's scary to think if we had been on board. I don't want to ride it anymore," a 42-year-old woman from Hiroshima told Kyodo News. "It's already a terrifying ride, so I want them to operate it safely," another added.