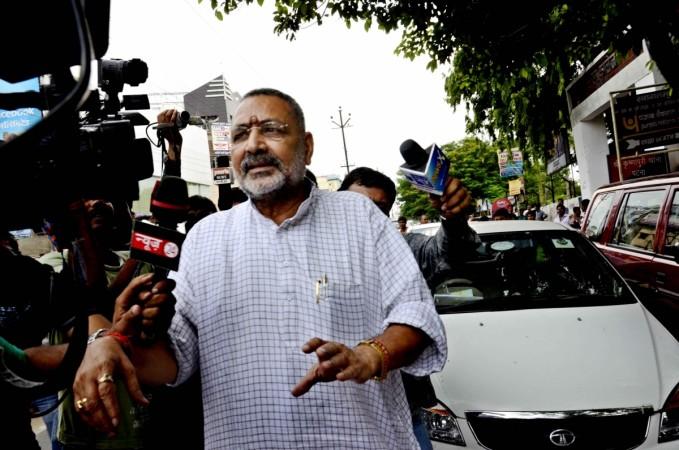 Union minister Giriraj Singh on Monday apologised on the floor of the Lok Sabha for his earlier racist comments on Congress president Sonia Gandhi following an uproar in the Parliament.
"It was not my intention to offend anybody. If my comments have hurt anybody I express regret," Singh said.
During the second half of the 2015 Budget session, Congress MP Jyotiraditya Scindia demanded an apology from not just Singh but also Prime Minister Narendra Modi for the BJP MP's racist 'white skin' remarks saying that Congress would not have accepted Sonia if she was a South African.
"People are making statements against women. Central minister Giriraj Singh had made a derogatory comment about Sonia Gandhi. This kind of comments are not only against the women of the country, but the entire country should hang their heads in shame," IANS quoted Scindia as saying.
"We not only want an apology, but also resignation from the minister. The prime minister should also apologise," she added.
After the uproar in the Lok Sabha, Singh agreed to make an apology and said, "My intention was not to hurt anyone. I apologise", Daily News & Analysis reported.