Remember John Goehrke? The unknown individual who managed to go on a blind date with the gorgeous Canadian tennis player Eugenie Bouchard, thanks to a failed bet at Super Bowl 2017. The guy might be heading towards winning the Time person of the year!
Well, twitter users and jealous fans of Bouchard feel so.
Off-late, Genie Bouchard might be having a really pathetic tennis season. Nothing apart from her emphatic win over Maria Sharapova this year is worthy of a praise. Her flurry of first-round exits from tournament has made fans tell her to try a different career option.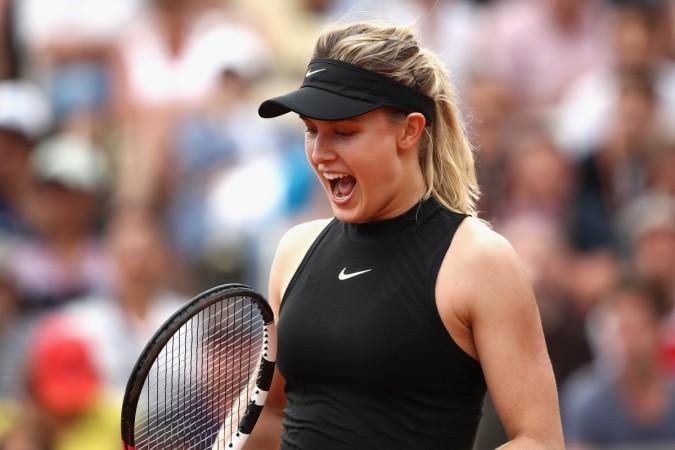 Honestly, Genie could be having one of the best off-the-field lives compared to a lot of her female counterparts. From topless photoshoots to going on blind dates and then...inviting John over and waiting eagerly for Christmas 2017 for a chance to get under the mistletoe for that special kiss...!
Way to go, Genie and John!
Who's luckier than John right now?
Genie has been sharing photos off late of her time with John, who just a few months back was known to the world as another Tiger Woods fan and a random person who admired Genie. The kissie emoticons to captions like 'Where's the mistletoe at?' has left Twitter users in shock.
Check out these funny-cum-sad gifs from Twitter users
Guy deserves the Time magazine cover.

— Crisp Evolution (@CrispEvolution) December 7, 2017
You tha real GOAT. Forget about Tiger ??

— Justin M. Carman (@jcar3550) December 6, 2017