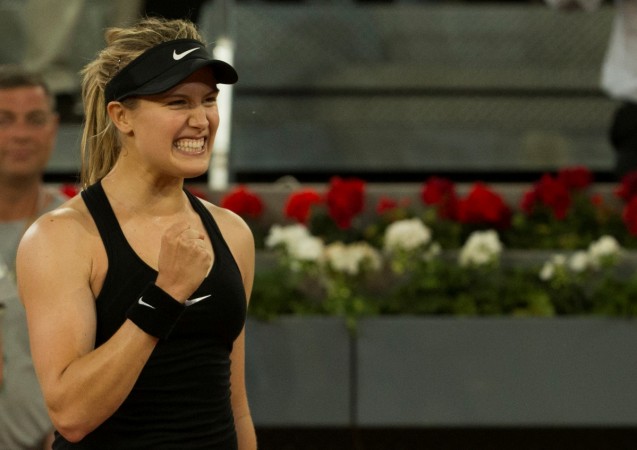 Eugenie Bouchard maintained ahead of the high-intensity clash with Maria Sharapova that she would be making some statement of sorts. On Monday May 8, the Canadian did live to what she said by recording a stunning three-setter win against the veteran Sharapova at the Madrid Open 2017 tennis tournament.
Bouchard, 23, won their second round match 7-5, 2-6, 6-4 at the Caja Mágica in Madrid, Spain, stunning the crowd present at the venue, as well as a plethora of tennis lovers.
The performance from Genie Bouchard, no doubt, has been by far one of the best from her this 2017. If we compare the performances from her previous matches this year, the thrilling win against Sharapova was definitely the best tennis she played.
An analysis made at the WTA website actually ranks her performance on Monday as one of Bouchard's best ever, since 2014.
Highlights from the match and celebration video
The immensely-cute Canadian tennis star had the breakout season of her career in 2014, when she reached the semifinals of the Australian Open and the French Open respectively, as well as reached the Wimbledon final, where she lost to Petra Kvitova.
There was a little bit of up and down in the match, for sure. I had moments where I was a bit frustrated. I thought I could play better.

But overall, you know, with the whole mental aspect, just fighting and playing almost a three-hour match, the physical battles, I mean, she's playing really well right now. Everything together, for sure, it's one of my more prouder matches in the past couple years.

- Genie Bouchard, post-match quotes.
The BIG challenge now for Genie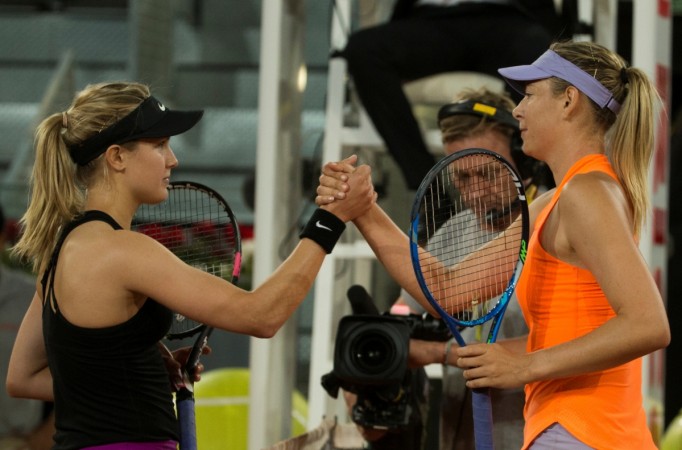 Genie Bouchard has a huge challenge now to progress further in the Madrid Open, as she faces the No 1 seeded women's singles player, Angelique Kerber, in the third round on Wednesday May 10.
Calling herself the underdog, the 23-year-old said that she would be looking to continuing the sudden burst of momentum and confidence, in the next match as well.
I want to maybe rest my brain a little bit, not think about [the match] too much for tomorrow. I have the day off, which is good.

I want to go for it. I'm the underdog, by far. It's nice to have this position these past couple years. So I want to at least take advantage of that, just go for it, play good tennis, build on this, and enjoy it, kind of just show what I can do.

- Genie Bouchard, post-match quotes.