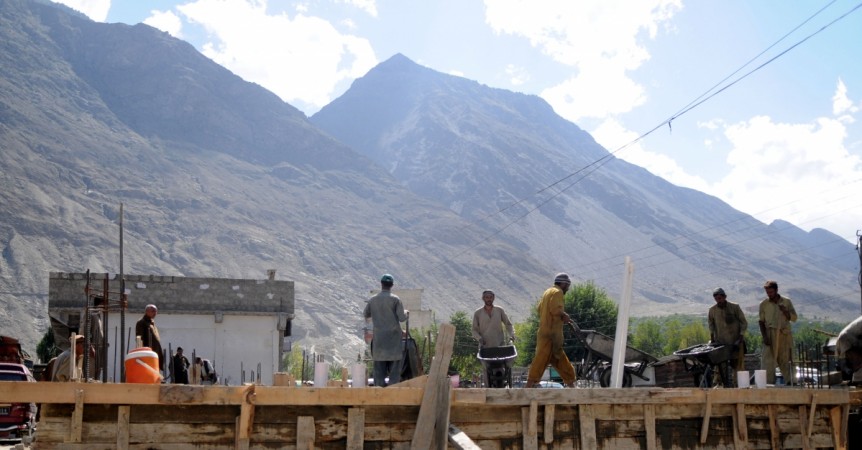 A political party based in Gilgit-Baltistan, the Awami Action Committee (AAC), called for an indefinite shutdown in the region on Tuesday. They demanded that the China Pakistan Economic Corridor (CPEC) project be stopped or they be given their rights to the local resources.
The AAC said that the protest will not be stopped unless Pakistan removed their security forces from the region.
Residents faced problems after markets, shopping malls and medical stores were shut on Tuesday, ANI reported.
The people believe that the corridor will utilise the water resources in the region, but the benefits will not be shared with them. Unrest has been going on in the region for months after China and Pakistan announced the economic corridor.
On Monday, Prime Minister Narendra Modi spoke about the condition of people in the Pakistan Occupied Kashmir region during his Independence Day speech. He spoke about the freedom of the people in Gilgit and Balochistan.
Anti-Pakistan slogans were raised in G-B region on Aug. 13. The people demanded that the security forces be withdrawn and that activist Baba Jan be released. People in the region also voiced their frustration against unemployment and brutality of the security forces.
"For the first time, such a big leader (Modi) has taken some initiative to highlight Baloch issue," SH Sering, Dir, Gilgit-Baltistan National Congress said on Monday.
Anti-Pakistan sentiments ran high in Balochistan region as well.
Also read: Gilgit-Baltistan residents protest against Pakistan army, demand release of activist

We are suffering genocide in the hands of Pakistan military and Pakistan," Mehran Marri, Baloch representative to European Union and United Nations had said on Monday.

I would like to thank PM Modi for raising the issue of Balochistan. PM's pledge to raise issue of Balochistan on all international forums has given hope to people of Balochistan that we are not forgotten," he added.
Gilgit-Baltistan's Awami action committee demands either CPEC be rolled back or they be given their rights pic.twitter.com/1tTrXm45js

— ANI (@ANI_news) August 16, 2016