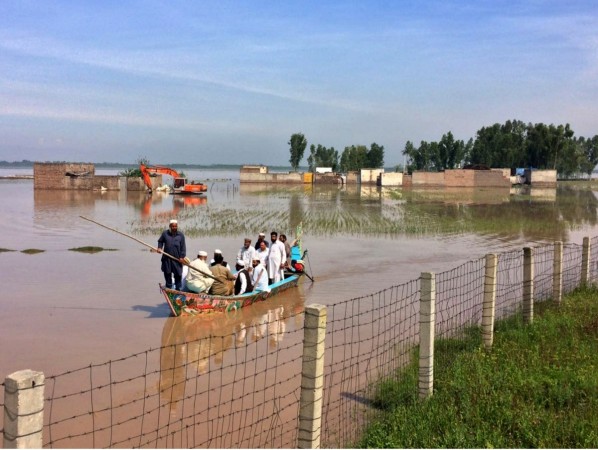 Hundreds of people gathered in the Gilgit-Baltistan region of Pakistan Occupied Kashmir (PoK) on Saturday demanding release of activist Baba Jan. As many as 500 youngsters were earlier arrested following protests against the China Pakistan Economic Corridor (CPEC) during the visit of Pakistani officials.
The protesters were also accused of raising anti-Pakistan slogans and demanding that the Pakistan Army leave Gilgit. Protests have been going on in the region for months, fuelled by the raging problem of unemployment among the youth. The protest on Saturday focused on demanding the release of Baba Jan, a member of the Awami Workers Party (AWP) of Pakistan. He was sentenced to 40 years in prison and fined Rs. 500,000. by the Supreme Court of Appeal on June 8, 2016.
A Pakistani senator who was part of a group that had visited the region on Friday were quoted as saying by the Express Tribune that Gilgit-Baltistan is a peaceful region, but the situation can't remain the same if the issue isn't settled. "In principle, the region can be made the fifth province of the country," he said. "Discrimination against this region is far more than what we had thought before visiting."
"...We are deeply concerned about this region as people here feel left out and [sidelined]," he added.
In April 2016, students had protested against the Pakistan Army and demanded an independent Kashmir. The police in the region had attacked the peaceful students with lathis.
Recently, the Asian Human Rights Commission had accused Pakistan of using excessive force against residents of the region.
Recently, Pakistan's interest in the region peaked after China invested in the area to use it to connect with Central Asia. However, residents of the region believe that the CPEC will only benefit Pakistani Punjabi traders.
WATCH: Protest in Pak occupied Gilgit Baltistan against Pakistan and demanding release of activist Baba Janhttps://t.co/KuIFEVDZsS

— ANI (@ANI_news) August 13, 2016
Angry protesters said 500 young men were imprisoned for asking the Pakistani Army to leave Gilgit's soil. pic.twitter.com/IFx9DokfO3

— ANI (@ANI_news) August 13, 2016