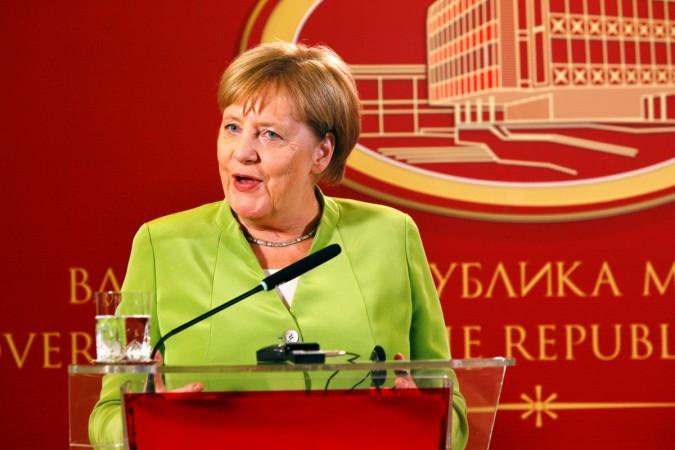 Chancellor Angela Merkel said on Saturday that Germany would reduce government debt and invest in employment and infrastructure to extend the economic upswing and prepare for any downturn.
In her regular weekly podcast, Merkel said the government would use its 2019 budget - due to be debated in parliament next week - to invest in helping the long-term unemployed get back to work with a view to achieving full employment by 2025.
Europe's largest economy is enjoying a sustained period of growth and unemployment is running at 5.2 percent.
This week, the Ifo economic institute raised its 2018 growth forecast for Germany to 1.9 percent from 1.8 percent previously, citing better-than-expected performance in the first half of the year.
Yet economic data this week pointed to industry taking a hit from U.S. President Donald Trump protectionist trade policies.
Merkel, citing every good tax revenue" this year, said her government planned to invest in roads, rail tracks, and digital infrastructure, as well as reducing Germany debt burden to 60 percent of gross domestic product (GDP), from 64 percent last year.
We are providing for times when the economy may not be performing so well by investing and thus creating the conditions so that we can still have an economic recovery for as long as possible, Merkel said.
Der Spiegel magazine, quoting Finance Ministry figures, reported that in the first half of this year alone, the government enjoyed a budget surplus of more than 10 billion euros ($11.55 billion).
This surplus meant Finance Minister Olaf Scholz would not need to dip into a reserve fund for financing housing, catering and German lessons for refugees, Spiegel reported.
The fund has 24 billion euros and budget planning allows Scholz to use 1.6 billion of it this year, but the surplus means he will not need to, the magazine said.