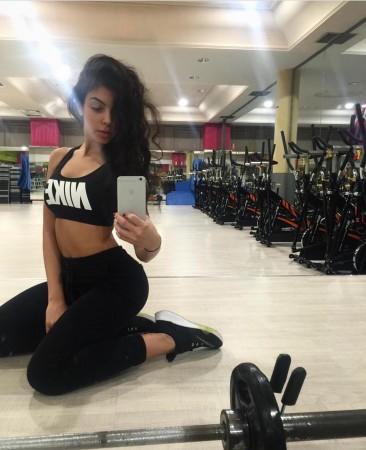 Constant fame and the media glare is something you can't leave when you are living the celebrity life. In that sense, Cristiano Ronaldo's current 22-year-old girlfriend Georgina Rodriguez is certainly getting some life lessons.
Being the flame of the star Real Madrid footballer has taken a toll on her career with her employers frustrated and afraid of the growing attention their employee has been getting from the paparazzi.
Cristiano whatsapps Miss BumBum Erika Canela at Georgina's absence!
Georgina lost her sales job at fashion label Prada recently after paparazzi hounded her to her workplace to scoop some kind of an inside story on her affair with Cristiano.
Spanish publication El Mundo has revealed that certain journalists even dressed up as customers and went undercover to the Prada store where she works in Madrid, Spain. Reportedly, she had been earning around $2,300 in commissions each month at the Prada store.
The constant attention, according to Georgina, was becoming "surreal and unsustainable"; she was left with no option, but to mutually agree with her bosses over an exit from the job.
In November last year, Georgina lost her job at Gucci for similar reasons. Her former employers were worried that the constant attention on their young employee would keep away clientele.
The question now remains if Cristiano Ronaldo is willing to take it upon himself to find a new job for his girlfriend. THE LOVE STORY BETWEEN CRISTIANO AND GEORGINA.