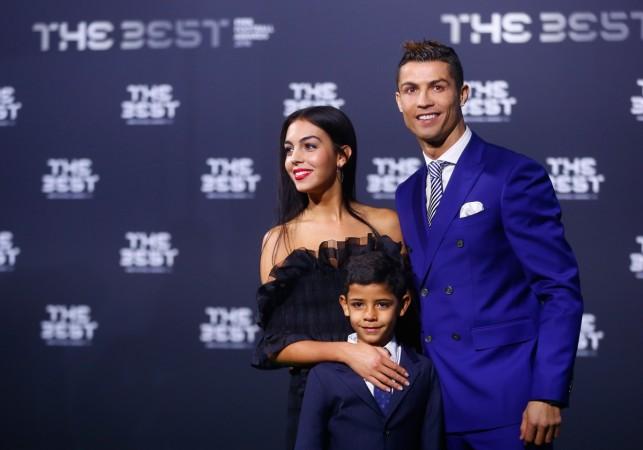 She: A former Gucci employee and nanny.
He: A living legend currently playing for one of the greatest football clubs, Real Madrid.
Where they met: VIP area at a Dolce & Gabbana event.
When: Late last year.
That was how Cristiano Ronaldo and Georgina Rodriguez, a 22-year-old Spaniard, aiming to be a model, met, went on dates, and finally seemed to find love.
The big question now is whether Cristiano can finally settle down with Georgina, after failed past relationships with Russian Victoria's Secret model Irina Shayk and former Miss Spain Desirée Cordero Ferrer.
How dedicated is Georgina to Cristiano
Cristiano and Georgina may have been dating since the latter part of 2016, but they recently went public with their relationship.
As a matter of fact, the Spanish beauty has been spotted attending quite a lot of Real Madrid matches at the Santiago Bernabeu this season, and she was also seen getting on well with Cristiano Ronaldo Jr.
Georgina also accompanied the former Manchester United superstar to the Best FIFA Awards ceremony in Switzerland earlier this year, and was in attendance, cheering for her beau, as Cristiano bagged the Best FIFA Men's Player 2016, beating off competition from Lionel Messi and Antoine Griezmann.
Their timeline of dates
November 2016: The two were snapped at Disneyland Paris, cuddling and putting on a PDA show. Also, Cristiano came in disguise, sporting a cap and wig, but the paparazzi couldn't help but notice him.
January 2017 (before the Best FIFA Awards): Georgina flew on a private jet to Cristiano's homeland Madeira, Portugal, for a romantic getaway at the footballer's very own boutique CR7 hotel.
January 2017 (after the Best FIFA Awards): Cristiano went on a long drive with Georgina to the ski resort of Navacerrada, 37 miles north of Madrid, in his £260,000 Lamborghini Aventador. However, the trip was cut short as the Real Madrid star had to rush to hospital due to wrist pain.
And looking back at some of Christiano's past dalliances
Irina Shayk
Desirée Cordero Ferrer