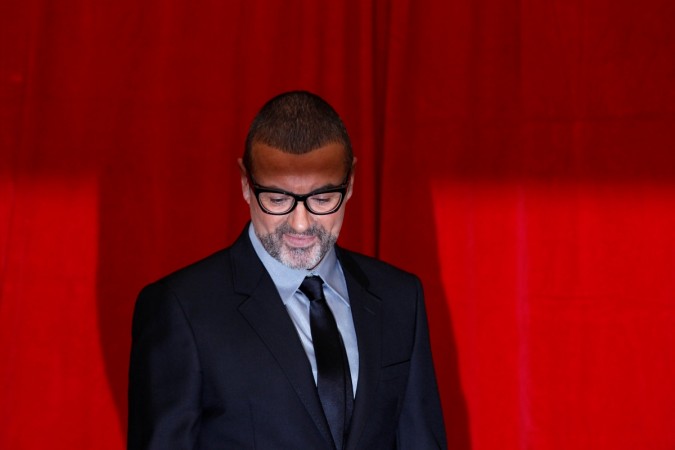 Tributes from the celebrities around the world poured in on social media for British singer George Michael, who passed away on Sunday at his home in England. The singer, who shot to fame with Wham!, died peacefully at his home in Goring, Oxfordshire.
George Michael's life in pictures
Michael's publicist in a statement said that the singer passed away peacefully over the Christmas period. "The family would ask that their privacy be respected at this difficult and emotional time. There will be no further comment at this stage," the statement said.
Soon after the announcement was made, celebrities took to social media to mourn his demise. His former Wham! bandmate Andrew Ridgeley was among the first to pay tribute on social media. Referring to him as "Yog," Ridgeley tweeted that he is heartbroken at the loss.
"Heartbroken at the loss of my beloved friend Yog. Me, his loved ones, his friends, the world of music, the world at large. 4ever loved. A xx," he tweeted.
Here is what others celebrities tweeted:
James Corden: I've loved George Michael for as long as I can remember. He was an absolute inspiration. Always ahead of his time.
Ricky Gervais: Unbelievable. RIP George Michael.
Ellen DeGeneres: I just heard about my friend @GeorgeMichael's death. He was such a brilliant talent. I'm so sad.
Gary Lineker: No, not George Michael as well. Another musical great leaves us this year. 2016 can just sod off. #RIPGeorge
Nile Gregory Rodgers: #RIPGeorgeMichael. You were an absolute genius. My sincerest condolences go out to your family, David, Michael and your whole team
Elton John: I am in deep shock. I have lost a beloved friend - the kindest, most generous soul and a brilliant artist. My heart goes out to his family, friends and all of his fans. @GeorgeMichael #RIP
Stephen Merchant: RIP George Michael. So good-humoured and self-deprecating when he joined us in Extras. 2016 just won't give us a break
Robbie Williams: Oh God no ...I love you George ...Rest In Peace x
Ryan Reynolds: George Michael was a kind and gentle soul. #Wham
Bryan Adams: RIP George Michael. I can't believe it. Such an incredible singer and a lovely human being, far too young to leave us #georgemichael
Simon Cowell: Rest in peace George. You were always one of the greatest.
Dwayne Johnson: So sorry to hear about George Michael's passing. Brilliant icon. "Kissing a Fool" one of my all time favs. Strength & light to his family.
Miss you already! Thank you for your radical activism in the LGBTQ community! Love you always! @happyhippiefdn pic.twitter.com/nBCxjEstDo

— Miley Ray Cyrus (@MileyCyrus) December 26, 2016
You have given the #world an amazing gift! What a #talent! What a #loss! We will continue to love you! #RIP George Michael! ?? pic.twitter.com/plb7KjXOaP

— La Toya Jackson (@latoyajackson) December 26, 2016
Rest peacefully George Micheal ?? so sad ?

— Cheryl (@CherylOfficial) December 26, 2016
So sorry to hear of the passing of George Michael. My prayers and condolences go out to his family, friends and fans.

— Gloria Gaynor (@gloriagaynor) December 25, 2016
Another beautiful voice gone too soon. #ripgeorgemichael

— josh groban (@joshgroban) December 26, 2016
RIP @GeorgeMichael ?

— ADAM LAMBERT (@adamlambert) December 25, 2016
Wow. RIP George Michael pic.twitter.com/sVgRYnfm6J

— Randy Jackson (@YO_RANDYJACKSON) December 25, 2016
RIP George Michael. Gone too soon.

— Lynda Carter (@RealLyndaCarter) December 25, 2016
Omg #GeorgeMichael noooo! No No No No No! We have lost too many beautiful souls this year. #rip you will be greatly missed.

— LeAnn Rimes Cibrian (@leannrimes) December 25, 2016
Another incredible talent gone. Thank you for all the music Mr George Michael. Thoughts with your family and friends... ????

— Disclosure (@disclosure) December 25, 2016
Oh, George Michael. You always deserved so much more and better.

— Rainbow Rowell (@rainbowrowell) December 25, 2016
I still believe that music is one of the greatest gifts that God gave to man. RIP George Michael pic.twitter.com/Ammqi2ZTup

— Nina Garcia (@ninagarcia) December 25, 2016
I am so desperately sad to hear about the passing of the beautifully talented @GeorgeMichael You inspired so many. RIP George xxxx

— Martine McCutcheon (@martineofficial) December 25, 2016
I can't believe this. George Michael is gone...I'm an atheist but 2016 is making me believe in Satan.

— wheatus (@wheatus) December 25, 2016
Is this year over yet? Too many people are passing away. Rest In Peace, George Michael. ☹️

— William Shatner (@WilliamShatner) December 25, 2016
Farewell My Friend! ?? Another Great Artist leaves us. ?Can 2016 Fuck Off NOW? pic.twitter.com/aEGIUNSJbt

— Madonna (@Madonna) December 26, 2016
Who sang more beautifully than George Michael?
No one.
No one.https://t.co/pcoXQVtIDQ

— ABFoundation (@ABFalecbaldwin) December 26, 2016
This Christmas is beautiful yet sad as I remember @GeorgeMichael and his amazing talent and the beauty he created with songs.

— Tyra Banks (@tyrabanks) December 26, 2016