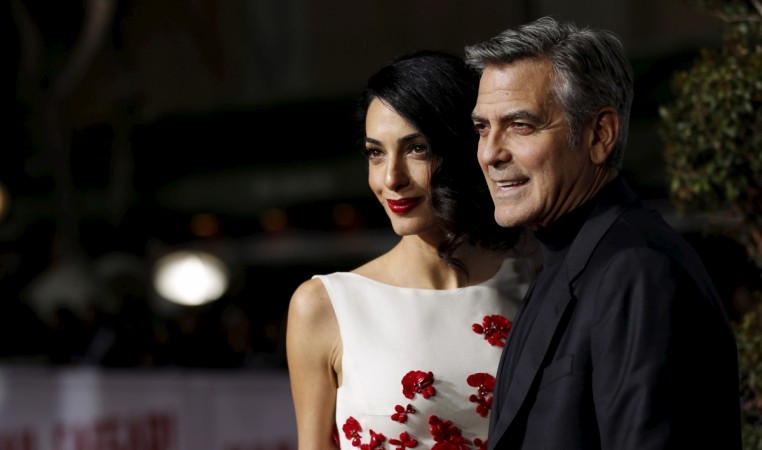 Reports suggesting that actor George Clooney and wife Amal Alamuddin are expecting twins have surfaced online, amid divorce rumours. A family friend of Clooney and Alamuddin has confirmed the news to a Lebanon daily.
Also Read: Rihanna pregnant with Prince Harry's baby?
According to Daily Star, the actor and the Lebanese-British lawyer are preparing for the twins, and the babies are due in March. Several other media outlets also reported that her pregnancy is the reason why she has not been seen in public since November.
A few weeks ago, there were reports that the couple is heading for divorce because Alamuddin wants children, while Clooney does not. According to OK! Magazine, the arguments over children had caused a rift between the two.
"She'll get his fortune and his Lake Como villa. While they love each other, they might be realising they want different things in life," the magazine quoted an insider as saying. "The couple's growing divide is allegedly due to a long list of grievances that have now brought the relationship to a perilous crossroads."
"When George and Amal first got together, their friends thought they were a perfect match. But now some are expecting them to announce a split," the magazine's source said in December.
However, Celeb Dirty Laundry reported that Clooney was not on board initially, but he gave in after realising how much Alamuddin wanted children.
Meanwhile, this is not the first time Alamuddin's pregnancy news has made headlines. In August 2016, there were reports of the couple expecting their first child, but they dismissed the reports. Now it remains to seen whether Clooney and Alamuddin will make any comments about the latest pregnancy and divorce reports.