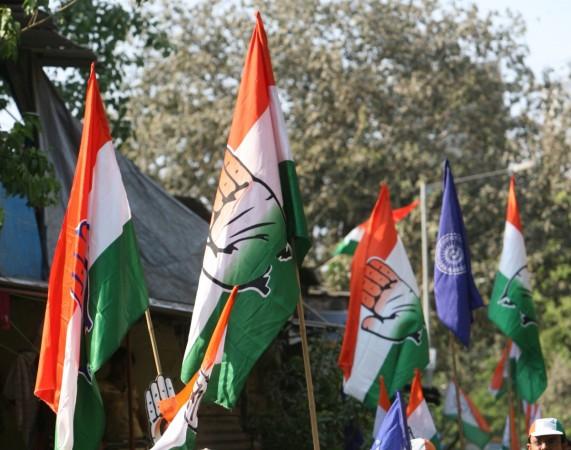 Congress MLA Geniben Thakor stoked controversy on Sunday (June 17) after she said that if she had her way, she would kill everyone in the Bharatiya Janata Party. Her statement has not gone down well with several BJP supporters and has caused an uproar on social media.
Geniben was addressing a crowd at a farmer's conference in Gujarat when she made the controversial statement. In the video, Geniben is talking about the hardships that the people in her state are facing.
"There is so much of problem that if I had my way, I will kill everyone. Even though I will have to go to jail for that I am ok with it," said the Congress MLA.
"If I have to take any weapon in my hand or if I have to protest against this I will do it. They (BJP) are ruling this state and it is their responsibility to take care of the state. So if they are not doing their job then I will even take a weapon in my hand to kill people who are responsible to govern this state," she added.
Her speech in Gujarati has now gone viral on social media. Social media users have taken to Twitter to slam the Congress MLA. While a few have condemned her and has demanded police action, others have said that if a BJP leader had made a similar statement about Congress, then Prime Minister Modi would have been lambasted for the statement. A section of Twitterati has indirectly taken a jibe at Congress president Rahul Gandhi.
"@RahulGandhi what action are you going to take on your MLA Geniben Thakor??? (sic)," said a Twitter user.
"Congress MLA Geniben Thakor says 'If I had my way I would kill every top leaders in BJP.' Had this been said by a BJP MLA answers would be sought from @narendramodi! But will you ask @RahulGandhi respond or Modi has to answer here also (sic)," said another Twitter user.
If Modi is responsible for every BJP supporter even for booth level supporter...then why media is not questioning @RahulGandhi for this controversial remark against @BJP4India .

— Rishabh Jain (@Rishabh15945307) June 18, 2018
"@Satyanewshi: Congress MLA Geniben Thakor says "Maru chale to baḍhane (in BJP) mari nakhu" she should be booked for this

— Fan of both Iron Men (@I_Love_Mumbai_2) June 18, 2018