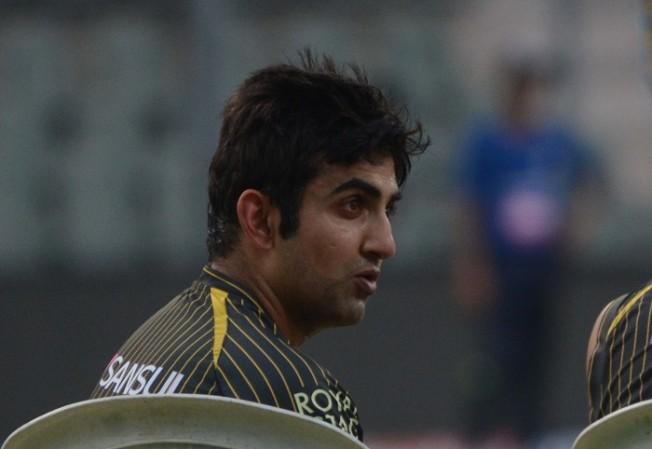 Gautam Gambhir has hit out at legendary Indian spinner Bishan Singh Bedi and former opener Chetan Chauhan over the selection of Haryana-born pacer Navdeep Saini in the Indian cricket team for the upcoming one-off Test against Afghanistan, starting June 14 in Bengaluru.
The India opener tweeted: "My 'condolences' to few DDCA members, @BishanBedi @ChetanChauhanCr on selection of 'outsider' Navdeep Saini to India squad. Am told black armbands are available in Bangalore too for INR 225 per roll!!! Sir, just remember Navdeep is an Indian first then comes his domicile @BCCI (sic)."
Gambhir's angry outburst comes as Bedi and Chauhan, veteran administrators with the Delhi Districts Cricket Association (DDCA), had reportedly opposed Saini's selection to the Delhi Ranji Trophy team in 2013.
The DDCA officials had seen Saini as an "outsider" and opposed Gambhir's move to include the fast bowler in the Delhi first-class side. They had argued that the then 21-year-old had not played any age group cricket for Delhi and that he was not eligible for selection.
Gambhir had spotted Saini during one of the net sessions Saini had impressed Gambhir with his raw pace (upwards of 140 kph) during one of the net sessions of the Delhi Ranji team in 2013 after which the World Cup-winning opening batsman pushed for his selection.
Despite stiff resistance from a few DDCA officials, the Karnal-born pacer made his debut for the Delhi Ranji team in 2013.
Saini: 'I get emotional whenever I talk about Gambhir'
Saini, who was named as a replacement to Mohammed Shami for the Afghanistan Test after the latter failed a fitness test, acknowledged Gambhir's contribution to his cricket career.
"I did what he told me and today I am here because of him. I don't know whenever I speak about Gautam Gambhir, I get emotional," Saina had told the Press Trust of India.
The 25-year-old added: "I remember every tiny little thing. I know what Gautam bhaiya had to go through to convince selectors that I was good enough to play for Delhi.
"In fact, after first few matches, he [Gambhir] said that if I keep working hard at every practice session, I will play for India. He saw in me before I realised myself. Today when I look back on those days, I smile."
Saini shone for Delhi, set for England trip
Saini got a major breakthrough in the 2017/18 Ranji season where he finished as Delhi's highest wicket-taker (34 scalps). His four-for in the second innings of the semi-final against Bengal helped them seal a place in the final.
The tall pacer also got an opportunity to tour South Africa as India's net bowler. However, upon Gambhir's insistence, Saina stayed back and played the Ranji final against eventual champions Vidarbha.
Saini was picked by Royal Challengers Bangalore for Rs 3 crore at the Indian Premier League 2018 auction. However, he did not even play a match for Virat Kohli-led side, who failed to qualify for the playoffs.
The young pacer will also be travelling to England in July with the India 'A' team for their four-day match against England Lions in Worcester.