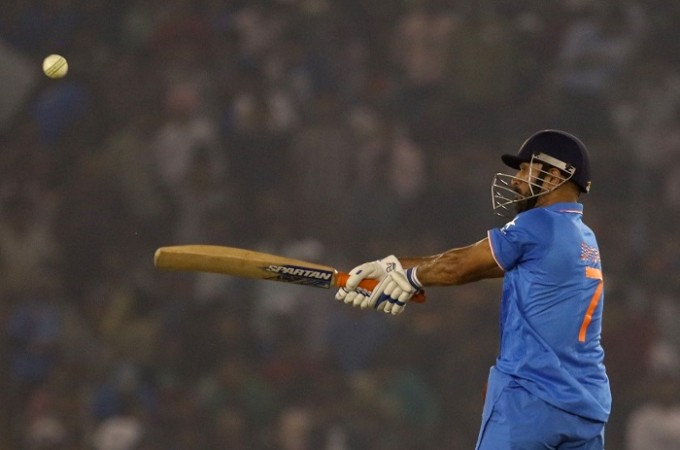 It is under the special partnership of MS Dhoni as captain and Gary Kirsten as coach that India won several major tournaments, including the World Cup in 2011. Kirsten has a great chemistry with Dhoni and the former South African opener knows the present ODI captain's strengths and weaknesses well. With talks about his future taking shape over the last few months or so, Kirsten believes Dhoni knows best when to move on.
Dhoni is no longer a member of the Test team after his sudden retirement in December 2014 during the tour of Australia. One does not know whether Dhoni will feature in the 2019 World Cup or not, but he has shown that he is still a brilliant leader of team India, leading from the front to defeat New Zealand in the ODI series recently.
If one looks at his fitness on the field, Dhoni is one of the fittest players going around in India cricket. Kirsten believes that the decision of playing or moving on should be left to him.
"There comes a time in every player when he is got to consider for himself whether he should be in the team or it's time to move. We will leave the decision up to him," Press Trust of India quoted Dhoni as saying.
However, with Dhoni coming up the order to bat at number four in the New Zealand series, it remains to be seen if the skipper decides to do the same against England early next year in the ODI series.
This move up the order was a long pending one. Even when Dhoni played under Kirsten, it was one of the talking points, but the then coach had a rotational batting order.
"That discussion is going on for eight years. He does (have) an ODI batting average of over 50. He can bat in lot of different positions. When I was with the Indian team, I encouraged rotational batting order, where we batted according to the situation rather than this is your batting position today. M S was brilliant at that, he didn't mind where he batted," Kirsten said.
Now, it remains to be seen if Dhoni will bat at number four consistently in the future ODI series. If he does so, India needs to find a finisher as for the past many years, Dhoni has played that role to good effect.
After Kirsten's successful spell as India coach, Duncan Fletcher was appointed as his replacement, but he did not impress much. Ravi Shastri began to look after the affairs of Team India after Fletcher's tenure came to an end in 2015, but the permanent coach's role was handed to Anil Kumble in July this year. Kirsten was pleased with BCCI opting for an Indian coach and the South African believes Kumble will make India the team shine in all formats.
"I worked little bit with him in the Indian team. He has been a great player with tremendous results. He will get natural respect from the players. It is also nice to have an Indian as the India coach. He has had immediate success and that is not surprising. No doubt he has all the credentials necessary for taking the team forward with Virat Kohli as the leader of the (Test team and MS in white ball (ODI) formats," Kirsten said.