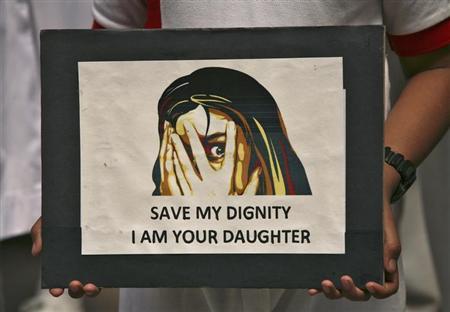 A 25-year-old woman was gangraped by two men in Bengaluru's HSR Layout on 24 October in front of her husband and mother-in-law. The incident has come to light days after the family had reported it as robbery.
The woman, who has a nine-month-old son, was reportedly raped by two members of a gang of robbers who had already committed crimes in the neighbourhood, Bangalore Mirror reported.
The family, however, reported the incident as a robbery and the police were probing the case as a burglary.
According to the report, the men barged into the woman's house close to midnight on 24 October after knocking on the door pretending to be policemen. When the survivor's husband opened the door, the gang threatened the family with knives. They then looted the almirah in the house, reportedly taking ₹ 30,000 cash and gold.
The men gagged the woman, her mother-in-law and her husband, and reportedly raped the woman right in front of her family in the main room of her house. According to investigations, two men raped the woman while the other two filmed the crime.
After the gang left, the family's cries alerted the neighbour who unlocked the door.
While the family reported the incident as a robbery the next day, it was only two days later that they revealed the grave crime, which they had reportedly not mentioned fearing social stigma.
The police have arrested the four criminals.
"We received a detailed account of the real incident that took place that fateful night, and immediately registered a case. We tracked down the accused who were hiding in Chikkaballapur and arrested them from the bus stand at 6.30 pm on 31 October," a senior police officer told Bangalore Mirror. "All four are notorious robbers and vehicle lifters who are wanted previously in several cases that took place in various parts of the city."
All four arrested are 21 years of age and residents of Kalena Agraha on Bannerghatta Road.
The police recovered two two-wheelers, seven mobile phones, and several lethal weapons such as knives, swords, and iron rods from the gang.
The gruesome incident comes just days after shocking crimes of rape of schoolchildren were reported in the city.