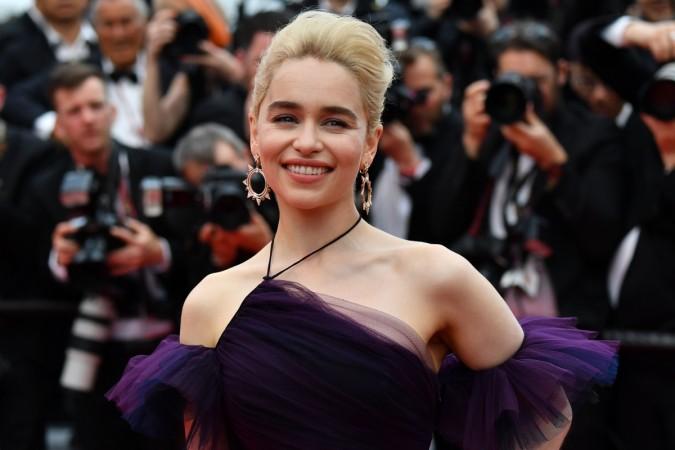 Game of Thrones star Emilia Clarke has once again amazed her fans after she shared a jaw-dropping snap on her Instagram account where the award-winning actress reportedly appears to be posing without any clothes.
The 32-year-old Emilia Clarke recently shared an image of herself in which she allowed her astonishing looks to take the center-stage. As per a report by Express, Emilia appears to be posing topless as she showed off her amazing looks.
Emilia Clarke, who plays Daenerys Targaryen aka Mother of Dragon in Game of Thrones, revealed that she was unwell when the said picture was taken. At the same time, her short hair also caught the attention of many of her followers.
Emilia captioned the stunning picture as: "In this photo, I am sick as a dog - but the mad crazy insane skills of @jennychohair and @kateleemakeup make even me question just how high that fever was.... (FOR REALS I don't look like this when ill EVER).
Check out the mesmerizing Instagram picture:
It is not confirmed whether or not the actress chose to shed her clothes. But whatever the scenario is, the British actress looked gorgeous in the shared picture.
Meanwhile, it was recently revealed what Emilia Clarke had to do to get the role of Daenerys Targaryen in Game of Thrones. During a speech from GoT's showrunners DB Weiss and David Benioff, the two revealed that Emilia Clarke had to do the robot dance during her audition process. As per a report in Variety, the acclaimed showrunners described how it all went down all those years ago.
"Emilia asked if there was anything else she could do to lighten the mood and David asked, 'Can you dance?' And without missing a beat, Emilia did the robot," Weiss said. "She did it with commitment and she did it well...and even the president had no choice but to smile. She got the job 10 seconds after she left the room and the two of us ran to tell her before she left the building because letting her get on an 11-hour flight home without knowing seemed like cruel and unusual punishment."
When Emilia went on the stage to receive the Britannia Award for British Artist of the Year, she returned the compliments to both DB Weiss and David Benioff. She said that the two creators "deserve their own bravery award for hiring someone whose biggest job up until then was catering parties dressed as a Snow White."
Emilia Clarke will return as Daenerys Targaryen in Game of Thrones season 8 in 2019.