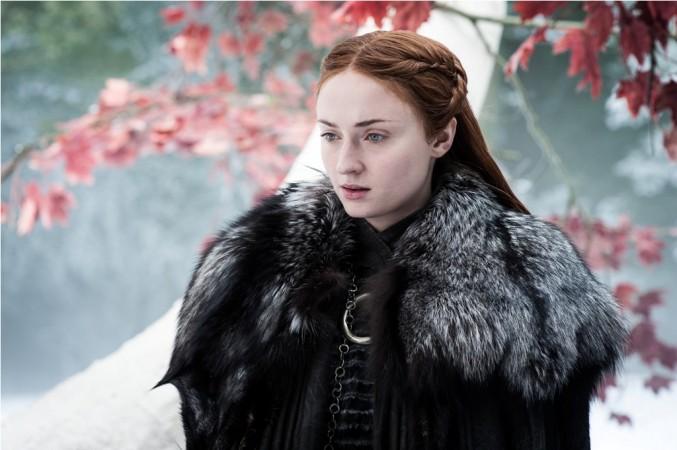 The eighth season of fantasy drama series Game of Thrones has an official release date and fans have already started speculating on the fate of their favourite characters.
The production team has wrapped up its final shooting schedule and is now busy with the post-production stage. The release date is expected to be around early 2019 and actress Sophie Turner may have just given us some spoilers.
During an interview with 1883 Magazine, Sophie confessed that the season finale would be full of war. "It's full of betrayal, full of war, full of danger. That's all I can say without giving too much away," Sophie said.
Sophie, who portrays the role of Sansa Stark, also spoke about how her personal life somehow get linked with the character.
She also added that people believed that her new tattoo was inspired by the last season of the HBO series. "I remember when I dyed my hair blonde, and everyone thought Sansa was a Targaryen. Everyone reads very much into what we do in our personal lives."
The interview comes just days after Francesca Orsi, HBO's Senior Vice President of Drama, had released a statement. At the recently held INTV Conference in Israel, the HBO executive confirmed that season eight of Game of Thrones will show the death of multiple lead characters.
"None of the cast had received the scripts prior, and one-by-one they started falling down to their deaths."
Meanwhile, many fans have already started wondering what they will watch after Game of Thrones comes to an end. However, there is nothing to worry about as HBO is planning a prequel to Game of Thrones. The much-awaited prequel (Game of Thrones spinoffs) will show the golden Age of Heroes from Westeros.
"Only one thing is for sure: from the horrifying secrets of Westeros' history to the true origin of the White Walkers, the mysteries of the East to the Starks of legend... it's not the story we think we know," HBO revealed.