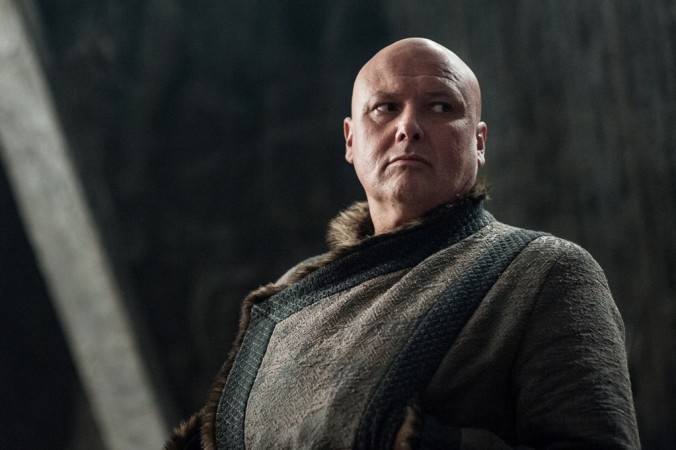 Game of Thrones season 8 episode 5 "The Bells," brought the end to several characters we have seen from the very beginning of HBO's highly acclaimed drama series. As earlier reported, the first one to die in the episode was Lord Varys, who was burned by Daenerys Targaryen's dragon. But you might have missed one crucial detail — Lord Varys did attempt to kill Daenerys before accepting his own fate.
Spoilers for recently released Game of Thrones episode:
After learning the truth about Jon Snow's lineage, we saw a sudden shift in Lord Varys' ideology. The character always chose people over queens and kings, and after realizing that Daenerys is not going to keep her calm after the death of her second dragon, Lord Varys decided to abandon her.
Before getting burned down by Drogon, Lord Varys sent several letters to the Cathedral and several Maesters. In those letters, he revealed that Jon Snow is the son of Rhaegar Targaryen and Lyanna Stark, which makes him the true heir to the Iron Throne. But several eagle-eyed fans also realized that Varys tried to poison Daenerys.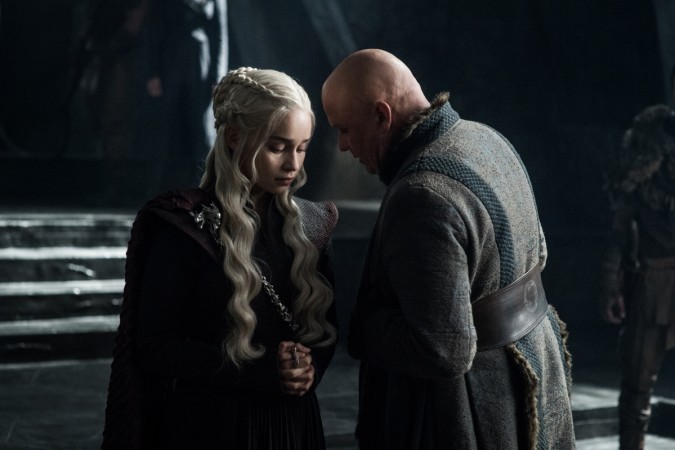 In the very beginning of the episode, Lord Varys had a conversation with one of his little birds, Martha, who informs him that Dragon Mother is not eating anything and is staying in her room only. This is how the conversation between Varys and Martha went down:
Varys: "Nothing?"
Girl: "She won't eat."
Varys: "We'll try again at supper."
Girl: "I think they're watching me."
Varys: "Who?"
Girl: "Her soldiers."
Varys: "Of course they are. That's their job. What have I told you, Martha?"
Girl: "The bigger the risk, the bigger the reward."
Varys: "Go on. They'll be missing you in the kitchen."
The above conversation made many fans to speculate that Lord Varys had asked Martha to add poison to Daenerys' food and this is what she realized and that's why Dany refused to eat anything. This also makes sense because when Tyrion Lannister comes to talk with her, she instantly tells him that she knows that someone has betrayed her.
Game of Thrones season 8 episode 6 is going to air on Monday morning at 6:30 on Hotstar in India.