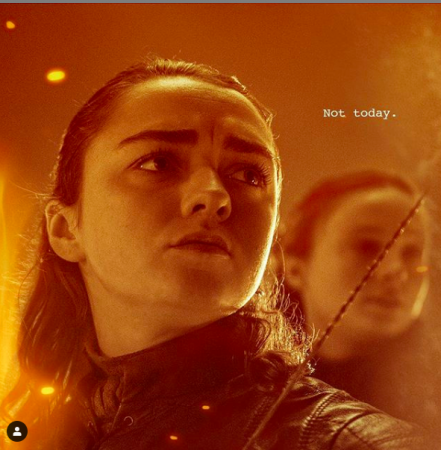 Game of Thrones season 8 episode 6 will feature Arya Stark attempting to kill the Mad Queen Daenerys Targaryen.
Spoilers for recently released Game of Thrones episode:
In Game of Thrones season 8 episode 3 "The Long Night," we saw Arya Stark (Maisie Williams) finally coming on terms with her destiny and killing the Night King and his entire army of White Walkers. It was a shocking moment for all the viewers as we always thought that it would be Jon Snow / Aegon Targaryen (Kit Harington), who will use his Valyrian steel sword to kill the Night King.
After killing Night King, we all knew that Arya will now head to the South to kill Cersei Lannister (Lena Headey) and finally avenge her father's death. But as it turned out, Cersei and Jaime Lannister died after getting buried under the pile of rubble.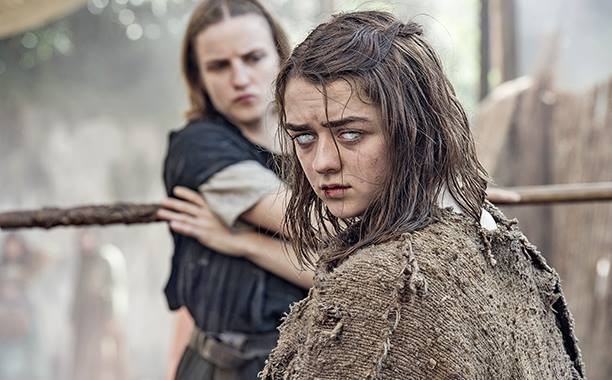 That being said, Arya Stark has literally been training to become the faceless man all her life. After learning from Brienne and The Hound, she mastered her swordsmanship but she has not used her powers of becoming a faceless man ever since she ended Walder Frey's entire friends and family. Fans speculated that Arya will use the face of Littlefinger to kill Cersei but that did not happen.
In the last and final episode of Game of Thrones season 8, Arya Stark will try her best to kill Daenerys Targaryen. She might need Jon Snow's help in doing so as the Mad Queen will now be surrounded by her entire Dothraki and Unsullied army. Arya might wear the mask of someone Daenerys knew in the past but the chances of doing that are pretty slim.
If Arya Stark does not use her skills of becoming the faceless man, then it would be a total waste of her extraordinary skills as well as it won't make any sense to not use that in your final battle.
In the upcoming final episode of Game of Thrones, we are hoping to finally get the answers to these questions about Arya Stark and how she is going to use the face of someone Daenerys will recognize. Game of Thrones season 8 episode 6 is going to air on Monday morning at 6:30 on Hotstar in India.