While Game of Thrones season 7 is premiering July 16 on HBO, plenty of spoilers are still cropping up here and there. Fans are expecting to see something unexpected, and actor Kit Harrington teased recently that his character Jon Snow will have a power struggle with Sansa Stark (Sophie Turner).
Also read: Game of Thrones Season 7 spoilers: Who could Cersei Lannister kill next?
In an interview with Entertainment Weekly, the British actor said, "There is definite tension between them right from the first scene. There are the same problems — she questions his decisions and command; he doesn't listen to her.
"But as far as where that goes or takes them or how dark it can get, we'll see. It gets past sibling squabbling, it gets into two people power struggling."
Game of Thrones season 6 ended with Harrington's Jon Snow being declared as the King in the North though Sansa deserved the position more than him as she is the rightful heir of Winterfell. Also, Eddard Stark's elder daughter learned last season that Jon Snow is not a bastard son of her late father but the son of her late aunt Lyanna and Rhaegar Targaryen. Last year, HBO also confirmed the year-old fan theory of Jon Snow's father, R+ L= J.
The 30-year-old actor had previously hinted that every major character is getting more screen time in this season as many significant characters have been killed in previous seasons. Harrington said, "Everyone gets a bigger slice of the pie. Everybody is left with more stuff to do.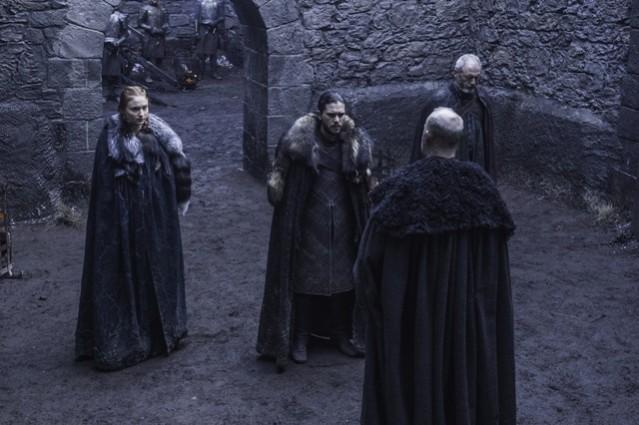 "This season is really different than any other season because of the fewer episodes and everything accelerating toward the end."
He added, "A lot of stuff collides and happens much much quicker than you're used to seeing on Thrones — it was a plodding slow machine and it's now turning into a thriller. It's quite exciting how it ramps up speeds up toward a dangerous climax."
The penultimate seventh series of HBO's Game of Thrones will premiere on July 16 at 9 pm ET. And, in India, it will return on Star World and Star World HD on July 18 at 10 pm.
Watch the trailer here.