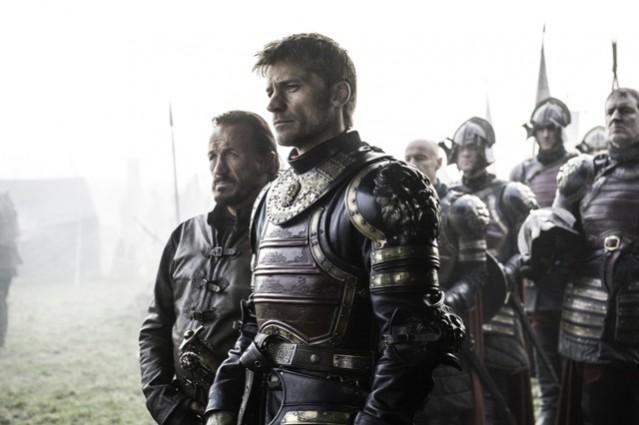 With just a bit more than a month to go before the premiere of HBO's highly successful fantasy drama Game of Thrones, new details about the penultimate season has begun to surface online.
The details have emerged, courtesy Toronto Sun, whose contributor visited the Belfast set while Game of Thrones was in production. According to the publication, the premiere episode will feature a scene where Jon Snow and his gang discuss the imminent threat of the White Walkers.
Also read: Pretty Little Liars Season 7 episode 18 spoilers: Toby is back; will he rekindle romance with Spencer?
The scene takes place in Winterfell's banquet hall and those involved in the discussion are Jon Snow (Kit Harington), Sansa Stark (Sophie Turner), Brienne of Tarth (Gwendoline Christie), Ser Davos (Liam Cunningham), Tormund Giantsbane (Kristofer Hivju) and Lady Lyanna Mormont (Bella Ramsey).
"Dragonglass kills White Walkers, and it's now more valuable than gold," Jon Snow tells his allies.
Another important scene that will be featured in the second episode involves Daenerys plotting to take back the Iron Throne from Cersei Lannister.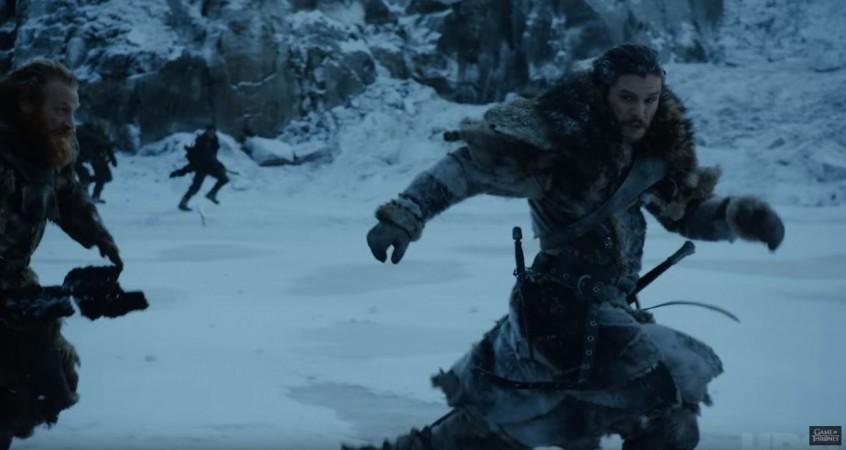 Engaged in this discussion are Tyrion Lannister (Peter Dinklage), Theon Greyjoy (Alfie Allen), Yara Greyjoy (Gemma Whelan), Ellaria Sand (Indira Varma), Missandei (Nathalie Emmanuel) and Lady Olenna Tyrell (Diana Rigg), the Toronto Sun noted.
In other Game of Thrones news, executive producer David Benoiff revealed that Season 7 has more people being set on fire.
Speaking to Entertainment Weekly Benoiff said: "In one battle scene we set more stuntmen on fire than have ever been simultaneously set on fire. Our stunt coordinator really wanted to get in the Guinness Book of World Records for this."
Rowley Irlam, the stunt manager. said: 'One sequence has 73 fire burns and that itself is a record. No film or TV show has ever done that in a whole show, let alone in one sequence. We also set 20 people on fire at one time, which is also a record."