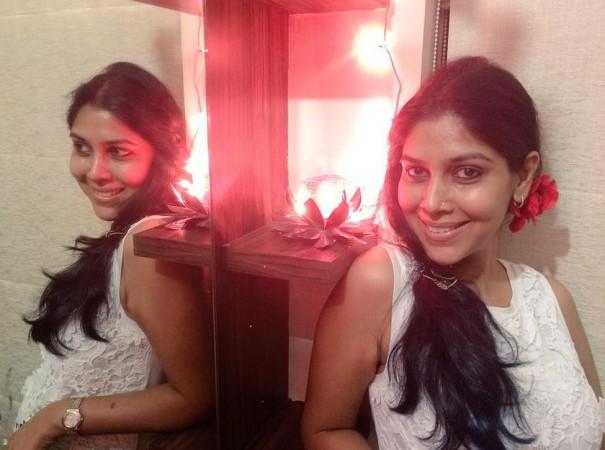 Television actress Sakshi Tanwar will reportedly shed her ideal bahu (daughter-in-law) image to play the role of a princess in the Indian version of HBO's globally popular fantasy series "Game of Thrones" (GoT).
Reports of Sony Entertainment TV remaking the widely watched hit series in India have started doing the rounds just before the premiere of "Game of Thrones" Season 5 worldwide.
According to reports, Sakshi will essay the role of Daenerys Targaryen in the Indian version of the show, which is titled "Rani Mahal".
"Rani Mahal" will be a period drama and it will feature Sakshi as Daenerys Targaryen, Mother of Dragons, "Yeh Hai Mohabbatein" actress Anita Hassanandani as Cersei Lannister, while "Kaisi Yeh Yaariaa" actor Parth Samthaan will play the famous Jon Snow, bastard son of Lord Eddard Stark of Winterfell, according to Indian Express.
There have been several Bollywood movies and television shows inspired from Hollywood, which is why Indian version of "Game of Thrones" doesn't come as a surprise.
But there are several "GoT" fans who strongly reacted to reports and made fun of Sakshi as well the show "Rani Mahal".
Check out the Twitter reactions below:
Don't know what is more amusing! That there is an Indian adaptation of #GOT or that Sakshi Tanwar will play the Dragon Mother Daenerys.

— Raheel Khursheed (@Raheelk) March 25, 2015
"All Hindu women should have 4 dragons" — Sakshi Maharaj to Sakshi Tanwar

— a m r t s h (@floydimus) March 25, 2015
Sony is making a Game Of Thrones copy! And SAKSHI TANWAR IS PLAYING KHALEESI??? *googles easy ways to commit suicide*

— •Aman• (@EatTweetBlog) March 25, 2015
So Sakshi Tanwar might be playing Dany in the Indian GoT adaptation. I guess it's going to be Kahani Khal Khal Ki.

— Peglet (@PedestrianPoet) March 25, 2015
I find the fact that they are remaking Games Of Thrones in Hindi with Sakshi Tanwar in the cast mote depressing than the cricket right now.

— kaveri (@ikaveri) March 26, 2015
An Indian remake of Game of Thrones. Starring Sakshi Tanwar. "I don't want to live on this planet anymore" says Professor Farnsworth.

— Akshar (@AksharPathak) March 26, 2015
Indian #GOT? I can imagine #SakshiTanwar - Mother of Dragons feeding dragons vegetables. #BeefBan

— Jay Hathalia (@pakaukeeda) March 27, 2015
There are talks of Sakshi Tanwar being cast for the role of Daenerys Targaryen for the Indian version of #GOT. SHIT JUST GOT REAL. -_-

— Pooja Pilankar (@Pooja_Pilankar) March 27, 2015
Rani Mahal? Sakshi Tanwar as Khaleesi? Okay, wait... HAHAHAHAHAHAHAHAHAHAHAHAHAHAHAHAHAHAHAHAHAHAHAHAHAHAHAHAHAHAHAHAHAHAHAHAHAHAHAHAHAHAHAH

— Dhiraj Sewani (@WannabeEngineer) March 27, 2015
Sakshi Tanwar to star in the Indian version of #gameofthrones. Please tell me this is @fakingnews ! Please.

— Swati Chopra (@swati_chopra) March 27, 2015
@ckreddevil THEY WANT SAKSHI TANWAR TO PLAY DAENARYS FOR GODS SAKE WHY

— Aakanksha (@aakshian) March 27, 2015
Sakshi Tanwar as Daenarys, Vindoo Dara Singh as Khal Drogo, Alok Nath (he is a must) as Maester Aemon, KRK as Viserys (dies early)

— IceCreamMan (@Ktens) March 27, 2015
Game of Thrones/Indian remake has me scratching my head. Sakshi Tanwar, 45, is playing Khaleesi yet Cersei actress is in her 30s

— Jim Vejvoda (@StaxIGN) March 27, 2015