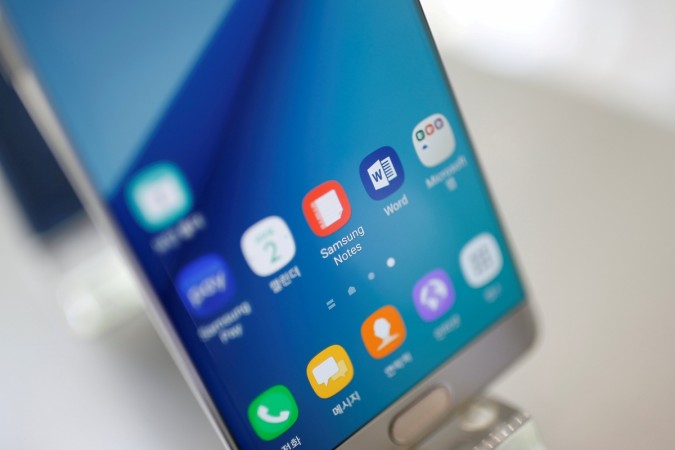 Samsung's woes refuse to abate as more carriers impose ban on Galaxy Note 7 smartphone, worsening matters for the Korean electronics company. The latest to join the ban bandwagon is Malaysia-based AirAsia.
Read: Samsung does a Reliance Jio in India: Offers free stuff for choosing Galaxy S7 in exchange for Galaxy Note 7
"Please be informed that AirAsia will no longer allow Samsung Galaxy Note 7 mobile phones on any of our flights from midnight tonight (0001h GMT +8, 17 October 2016) due to safety concerns. This follows the recent US Department of Transport's ban on the device and reports of replacement units catching fire.
"Guests are not permitted to carry the Galaxy Note 7 - including recalled and replacement devices - on their person, in cabin bags, in check-in baggage or as cargo. Any guests found with the device will be denied boarding.
"The prohibition applies to all flights operated by AirAsia Group, comprising AirAsia Malaysia (carrier code AK), AirAsia Thailand (FD), AirAsia Indonesia (QZ), AirAsia Philippines (Z2), AirAsia India (I5), Malaysia AirAsia X (D7), Thai AirAsia X (XJ) and Indonesia AirAsia X (XT)," the carrier said on its official Facebook page.
A similar announcement was made by Singapore Airlines, reported Reuters.
"The Galaxy Note 7 smartphone will be prohibited from being brought on board all our flights in person, in carry-on baggage or checked-in baggage with effect from 16 October," the agency quoted the carrier as saying on its (Singapore Airlines) official Facebook page.
Samsung Electronics Corporation (SEC) is facing a severe credibility crisis as a result of its massive recall programme for its flagship handset after reports of the handset catching fire were reported at many places. The company later announced that it will stop production of the smartphone altogether.
Other carriers that have banned Galaxy Note 7 include Air Berlin, Dragonair, Virgin Australia and Qantas, reported the BBC.
Samsung's smartphone exports to India could fall short by four million handsets this year, leading to a loss of about Rs 6,500 crore, all due to the Galaxy Note 7 debacle, research firm CMR said a few days ago.