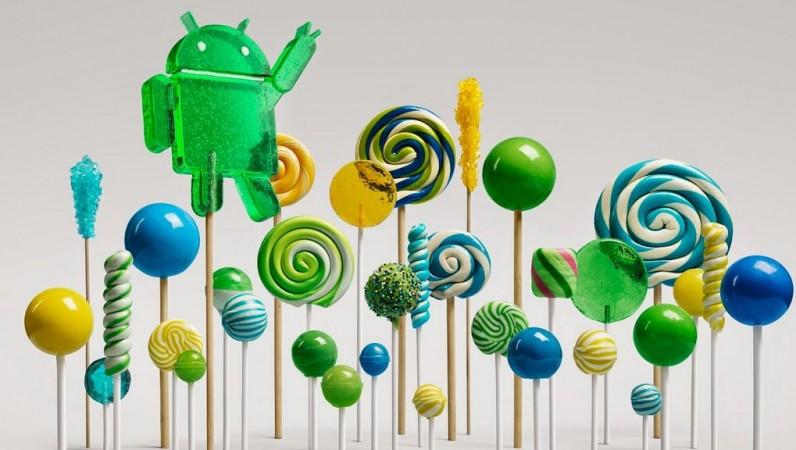 Samsung has already upgraded a handful of Galaxy S and Note series handsets to Android 5.0 Lollipop. Now, the company is readying to initiate a second phase to release the new sweet candy flavoured Google mobile OS to a few more in the coming days.
Technology blog GSMArena, while surfing through Samsung Finland software support page, noticed that the company has updated the future update statuses of Galaxy Alpha, Galaxy S5 Mini and the Galaxy Note 2 to Android 5.0.1 Lollipop.
The Denmark arm of Samsung too has confirmed that the aforementioned devices will indeed get the update this year.
Samsung gearing to release the new update to Galaxy Alpha and S5 Mini may not surprise many, since both the devices are less than a year old; but, what's interesting to note is Samsung's insistence on upgrading two-year old Galaxy Note 2 to the latest OS firmware.
For the uninitiated, all Android OEM (Original Equipment Manufacturer) partners of Google are only bound by an 18-month software service contract. Beyond that period, the company is no longer obligated to provide update to the smartphones.
If the company does release the Android 5.0.1 Lollipop to the Galaxy Note 2, it will certainly cheer loyal fans, who will in turn spread the word among others and help Samsung sway a few more new consumers into its fold.
So far, Samsung has released the new Android Lollipop update via OTA (Over-The-Air) and companion PC suite Kies to both the flagship devices of 2014 -- Galaxy S5 and Galaxy Note 4 -- and also to the 2013 marquee devices -- Galaxy S4 and Note 3 -- in select regions.
Meanwhile, it has come to light that Samsung has also begun pre-testing of metal-clad Galaxy A-series smartphones- A7, A5 and A3- on Android 5.0.2 Lollipop software.
[Read more: Samsung Begins Android 5.0 Lollipop Testing on Galaxy A7, A5, A3 Series Smartphones]
All three Galaxy A-series phones recently went on sale in select regions of globe. These came with Android 4.4.4 KitKat out-of-the box and are poised to get the new update in a month or two.
[Also read: Android 5.0 Lollipop: Top Key Features of New Google Mobile OS]
Google's new Android v5.0 Lollipop OS comes with completely new design language called 'Material design', bringing in interactive user interface, lots of animation graphics, replacement of Dalvik with ART as its default runtime, which will bring improvement in performance and battery-life enhancements.