Although she was seen in movies like Fast and Furious, Gal Gadot will always be known as the actress who brought Wonder Woman to life. The Israeli actress gained popularity after she played the female superhero in Batman v Superman: Dawn of Justice, Wonder Woman and Justice League.
The actress, who played the Princess of Themyscira, took to Twitter to thank the comic character for changing her life. The actress tweeted a comic strip of baby Diana and shared her heartwarming wish.
While her tweet was shorten to a thank you note, on Instagram, the actress took the liberty to express her thoughts freely. She wrote: "Wonder Woman, my amazing amazon, happy birthday! You are as beautiful as Aphrodite, wise as Athena, swifter than Hermes, and stronger than Hercules - all the Gods are with you, and you are with us all to help make the world a better place. Thank you for changing my life, and for inspiring people worldwide to find their own superpower."
"I really love Diana, I love everything about her." Gadot said during an interview last year. "I love the story: she has a heart of a human being, powers of a goddess and a very wise brain so it is everything. I love her."
And evidently, the world has loved her version of Wonder Woman. The film opened to a whopping $103 million and became the seventh highest grossing movie of 2017 with a collection of $821.8 million. It ranked third highest domestic grosser after the movie ended its run with $412 million box office collection.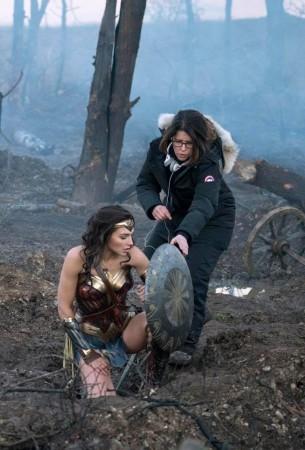 Wonder Woman made a debut in the comic world in 1941. She began her journey accompanying the lost US Army pilot Steve Trevor back to the US and ends up staying there fighting for American ideals, including equal rights for women. The story line was explored in the 2017 release.
Fans are now looking forward to the release of Wonder Woman 2. The actress will reprise her role as the superhero while Patty Jenkins will return for the directorial duties. Earlier this month, Jenkins revealed Kristen Wiig joined the cast of the sequel and dons the role of the villain.