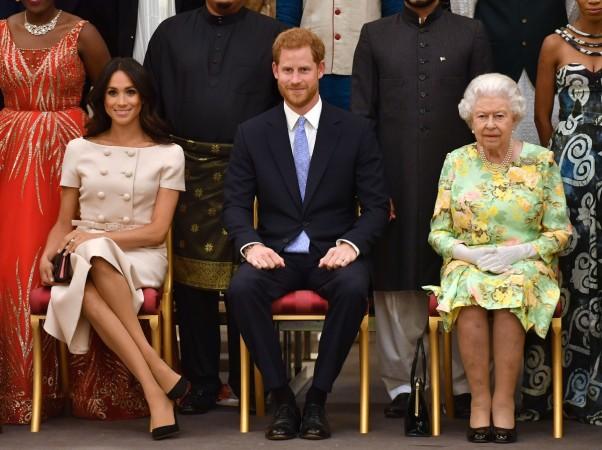 A dubious report claims that the Queen is miffed with Meghan Markle and she is making no effort to hide it from her. A report published in National Enquiries states that the Duchess of Sussex got an earful from Queen Elizabeth II for her "diva behaviour."
The report cannot be completely trusted as the publication has a reputation for printing untrue stories. The outlet writes that "her diva behavior has quickly gotten under everyone's skin," Gossip Cop reports.
Sources claim that the Queen is "furious and called Meghan into her chambers for a severe and stern dressing down." It also alleges that the queen has "told Prince Harry to give his bossy bride a 'shape up or else' ultimatum because she's wrecked his credibility."
An insider claims, "She ordered Harry's wife to change her ways immediately. Her Majesty reminded the duchess she was not starring in a reality TV show but represents the world's most prestigious family."
This is said to have left the former actress embarrassed and led to Markle earning the nickname "Meghan the Menace." The publication lists down a few of the many "menaces" Meghan has caused since her arrival.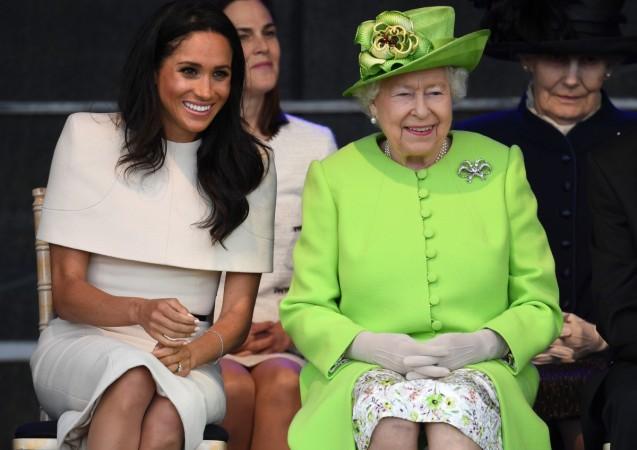 The magazine blames Meghan for the Queen's director of royal communications, Sally Osman's exit. She was apparently "one of the first casualties of Meghan's diva-like behaviour. She "got the boot within weeks of the former actress' arrival in London."
However, The Times reports that Osman chose to step down from her royal role whereas Meghan moved to the UK a few days prior to the engagement announcement.
The publication also shares that Meghan's several public blunders, like crossing her leg and indulging in PDA at royal events, has got Prince Harry worried. "Harry has worked hard to shift his rep from party animal to serious royal, and Meghan's behaviour is destroying his carefully crafted image," the questionable source states.
All these sound dubious, especially since several sites have been boasting about Queen and Meghan sharing a close and warm relationship. So it seems highly unlikely that such an incident even took place in the first place.