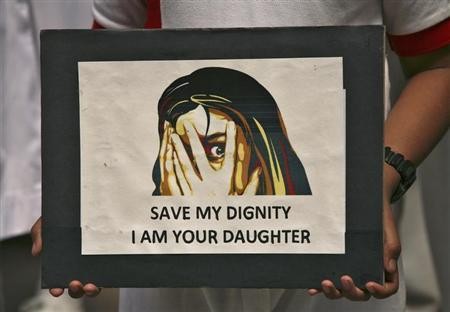 An eight-year-old girl was bitten by her HIV positive uncle after she resisted his attempts to rape her.
The incident took place in Mumbai on 2 November around 11 am, when the girl had gone to collect rent from her distant uncle staying in one of the rooms owned by the minor's family. The man locked the girl inside his house and attempted to sexually assault her, however, the child fought in retaliation.
When the girl was struggling to escape from his clutch, the man got furious and bit her, despite which she managed to run back to her home.
"Enraged, he bit her when she tried to get away from him. She still managed to free herself from his clutches and ran back home in tears and told us about her ordeal. She had bruises that were clearly visible," The Times of India quoted the girl's aunt as saying.
Though the girl's dignity remained unharmed, her parents are worried about her contracting the HIV virus due to his bite. The girl has been given doses of anti-retroviral for four consecutive days and the initial test report came negative, but the parents are worried as it will be certain only after three months whether or not she has contracted the virus.
"This report is of little consequence though. We have been told the virus has a window period of three months to manifest itself. We never thought we would ever cross paths with HIV," survivor's father said.
The Cooper Hospital has referred the child to Sion Hospital's Dr Mamata Manglani's paediatric HIV care facility, where she has been put under 28 days post-exposure prophylaxis regimen. Though several tests are being conducted upon her, the final result will be out only after ELISA test at the end of the third month.