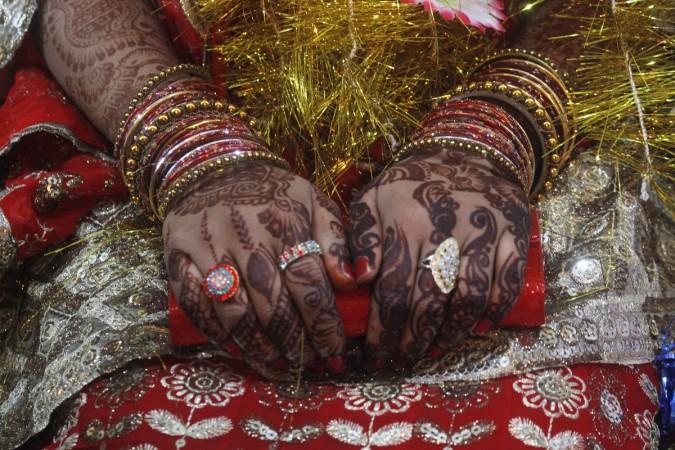 Weddings pictures are supposed to be filled with happy memories that last a lifetime, not just for the couple, but their family members and guests as well. But a recent incident in Kerala has left everyone rattled after it was found that a studio taking pictures at a function was morphing the pictures for pornographic purposes.
Several women from Kerala's Kozhikode district have now approached the police claiming to be victims of cybercrime. The incident came to light when a woman found out that her pictures taken during a function were morphed and circulated on social media platforms, NDTV reported.
The woman registered a complaint against the photographers of Sadayam Shoot & Edit based in Vadakara town. The police have now shuttered the photo studio and confiscated several documents. Thousands of photographs were also found inside a hard disk seized by the police.
The cops have nabbed two owners of the studio -- Satheesan and Dinesh (second names not provided) -- from Wayanad. However, the prime suspect named Bibeesh (second name not provided) is still absconding. After probing into the matter, police officials confirmed that the accused have confessed to their crimes.
Kerala chief minister Pinarayi Vijayan had earlier confirmed that a special investigation team was set up to probe the issue. The CM addressed the issue at the state assembly in reply to a question put forth by political leader CK Nanu, according to NDTV.
C Banumathi, the police officer from the women cell circle who is heading the probe team, said that the duo was produced before a court and remanded in judicial custody.
The news of the studio morphing images has caused quite a stir among women in the south Indian state. Many of them have also lodged complaints against the studio.