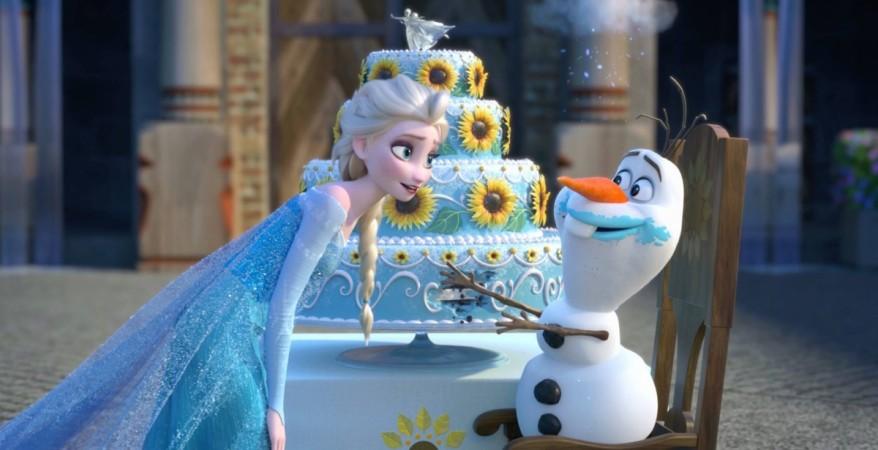 It looks like the creator of Disney's animated movie Frozen has confirmed the conspiracy theory about Anna and Elsa's family that went viral in 2015. The conspiracy theory in 2015 claimed that Frozen movie is connected to Disney's Tarzan and in fact Tarzan is Anna and Elsa's long lost brother.
Also read: 'Frozen 2': Fans want Queen Elsa to have a lesbian partner
Frozen's directors Jennifer Lee and Chris Buck stunned everyone in a Reddit AMA when the former revealed that Anna and Elsa's parents actually did not die in the sea storm, as the Frozen movie suggest, and they ended up on an island.
"They got washed up on a shore in a jungle island. The queen gave birth to a baby boy. They build a treehouse. They get eaten by a leopard..." Lee said in the Reddit AMA in 2015, adding, "The queen gave birth to a baby boy. They build a treehouse. They get eaten by a leopard..."
This plotline sounds familiar to the basic premise of Tarzan movie, which was released in 1999. Interestingly, Tarzan movie was co-directed by Buck, who later said that Anna, Elsa and Tarzan might be related.
"I said, 'Of course Anna and Elsa's parents didn't die. Yes, there was a shipwreck, but they were at sea a little bit longer than we think they were because the mother was pregnant, and she gave birth on the boat, to a little boy," Buck told MTV News in 2015.
"They get shipwrecked, and somehow they really washed way far away from the Scandinavian waters, and they end up in the jungle. They end up building a tree house and a leopard kills them, so their baby boy is raised by gorillas. So in my little head, Anna and Elsa's brother is Tarzan — but on the other side of that island are surfing penguins, to tie in a non-Disney movie, Surf's Up. That's my fun little world."
Buck might be joking about the Frozen and Tarzan connection, but his statement has given rise to the speculation that the theory might be true and Anna, Elsa and Tarzan are siblings.
What do you think about the theory? Let us know in the comment section below.