Ah the awkwardness, from calling a player names and ramping on the insults and giving him a send-off to, umm, giving him advice and talking team strategy and calling him, dare we say it, friend.
Virat Kohli backtracks from friends comments
That is the wonderful world of international cricket to the IPL, particularly, India vs Australia cricket to the Indian Premier League.
After a hard-fought, sledge-filled series for the ages, where both teams looked like they wanted to kill each other in the middle, gladiator style, it will all be chummy-chummy now for a number of players, and how they manage to do that, will be an interesting subplot to the new IPL season.
Will they just grin and bear it, or will most of them just be able to move on, act like professionals and get on with the game?
Well, here is a list of India and Australia players who were a part of that Test series and will now be teammates during IPL 2017:
Delhi Daredevils (DD):
India: Karun Nair, Jayant Yadav, Mohammed Shami and Shreyas Iyer. Australia: Pat Cummins.
Two of the Indian players in the DD team did not play a game in the Test series – Mohammed Shami and Shreyas Iyer came in for the fourth and final Test in Dharamsala.
Karun Nair was a part of three of the four Tests, Jayant played the one, while Pat Cummins showed his talent in the final two Test matches.
None of the above players were really a big part of the in-your-face, let's go over the top aspect of the series, although Cummins did make a big impact for Australia, and was outstanding in the two Test matches that he played, filling in for the injured Mitchell Starc to great effect.
Karun did not have the greatest of times with the bat, but would have been a part of the chirping around the wicket, having stood in the slips and short leg/silly point on quite a few occasions.
Cummins did exchange a few words with quite a few of the Indian batsmen, but Karun just wasn't in the middle long enough to cop a sledge or three from the Australian pace bowler.
Jayant only played the one match – the first Test in Pune – and Cummins wasn't even in India at the time. With Shami and Iyer not playing – Shreyas Iyer did field during the fourth Test and even inflicted a brilliant run out – there shouldn't be too much bad blood there.
Gujarat Lions (GL):
India: Ravindra Jadeja. Australia: None.
Only one player in the squad who was a part of the Test series. There are plenty of other India and Australia regulars in the squad, though, but just not ones that were a part of the series.
There's Suresh Raina for India and Aaron Finch, James Faulkner and Andrew Tye for Australia, who would have all been watching the captivating drama unfold from their living rooms.
How fun it would have been had Matthew Wade been in this Gujarat Lions team. Wade and Jadeja could have then continued their "friendly" conversation from the Dharamsala Test.
But, alas, it was not to be.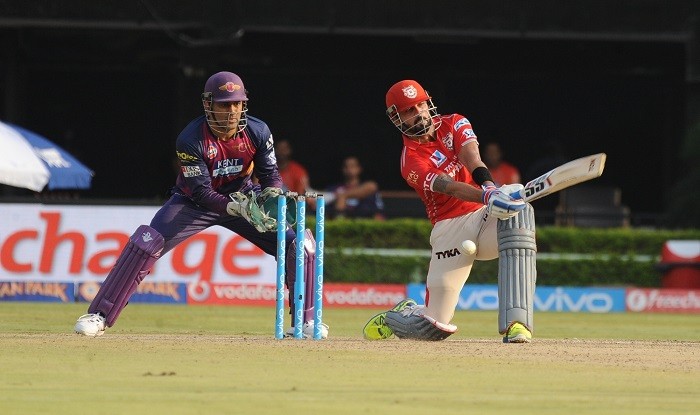 Kings XI Punjab (KXIP):
India: Wriddhiman Saha and Murali Vijay. Australia: Glenn Maxwell, Shaun Marsh and Marcus Stoinis.
Plenty of names here. Saha would have been a big part of the talk that was going around the bat as the spinners did their bowling, so Maxwell and Marsh would have definitely copped a few words (maybe not from the wicketkeeper himself, but, well, he would have been there or thereabouts). Maxwell would have also given a few words back, when Saha was batting.
Murali Vijay is someone who has no problems giving it to the opposition, and there were a few instances when matters got a little out of hand. Not specifically with Maxwell, Marsh or Stoinis, who was a part of the squad for the final two Test matches, but didn't get a game, but with the Australians in general.
Now that Maxwell is the captain of KXIP, how will Saha and Vijay, who was the skipper for a few matches last season, feel about that? Things could get interesting (ok, it won't, but can't blame a guy for hoping).
Kolkata Knight Riders (KKR):
India: Umesh Yadav and Kuldeep Yadav. Australia: None.
Nobody to pretend to like and act like everything is fine and dandy. There are Australians in Nathan Coulter-Nile and Chris Lynn in the team, just not from the Test series. Yup, KKR are going to win the title, because they do not have an India vs Australia conflict.
Hey, but there's Gautam Gambhir in the team and if there is anybody that can start a fight in an empty room....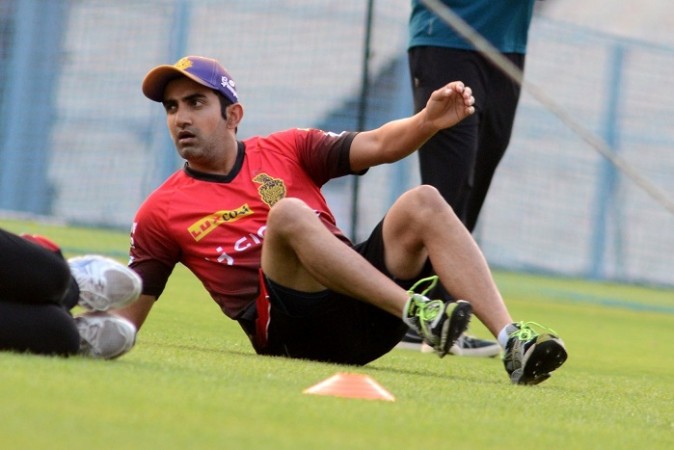 Mumbai Indians (MI):
India: Hardik Pandya. Australia: None.
Another team without an India vs Australia clash from the Test series. Rohit Sharma and Jasprit Bumrah are India regulars, but weren't a part of the four Test matches, while Parthiv Patel wasn't needed with Saha staying fit.
Hardik Pandya was in the squad for the first two Tests, before being released, and didn't play in either of those games. So, he wasn't in the thick of the action either.
No harmony issues in this dressing room, then. Boring!
Rising Pune Supergiant (RPS):
India: Ajinkya Rahane and R Ashwin. Australia: Steve Smith and Usman Khawaja.
So then, Steve Smith will look to captain a side that has Rahane, India's stand-in captain in that final Test match, R Ashwin, someone who always tells it like it is, and MS Dhoni, who wasn't a part of the Test series, but the man the Australian took the RPS captaincy from.
You wouldn't exactly want to be Smith would you, for this IPL 2017 season.
To be fair, though, Rahane is not someone who holds a grudge or takes things to heart.
Dhoni is the definition of a consummate professional.
Ashwin might have a problem or two, but, again, he is one of those players who just wants to win and come IPL time, the off-spinner will do everything to support his captain and try and get RPS over the line.
Still, though, Smith as captain of Rahane, Ashwin and Dhoni – will definitely be interesting.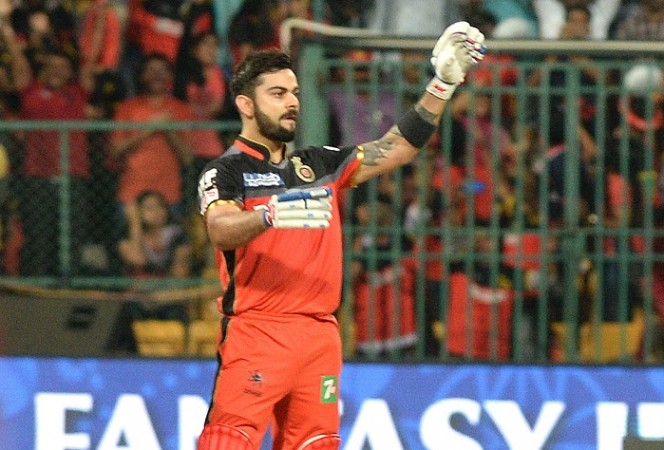 Royal Challengers Bangalore (RCB):
India: Virat Kohli and KL Rahul. Australia: None.
The Australians in the squad are Shane Watson, who is retired from international cricket, Travis Head, who is a regular in the Australian LOI teams, but not Tests, and Billy Stanlake, who has played just three international matches for Australia, all in coloured clothing.
You can only wonder how Kohli and Smith would have got on had they been in the same team. Mutual respect perhaps, a desire to achieve the same things definitely, but friendship off the field? Nope, unlikely.
At least, that is how Kohli feels about the Australia players at the moment and with Mitchell Starc withdrawing even before he got injured, the India and RCB skipper can vent his ire on the opposition when they come along.
But still, one can only imagine how an RCB team of Kohli, Smith and Maxwell would have fared in IPL 2017. Boy, that's scary, in more ways than one.
Sunrisers Hyderabad (SRH):
India: Bhuvneshwar Kumar. Australia: David Warner.
The IPL 2017 champions should have very little problems in moving past the ill-feelings of the India vs Australia series. Warner, surprisingly and a testament to how much he has grown, was one of the best behaved players in the entire series and Bhuvneshwar is never going to go over the top is he, it just isn't in his nature.
Warner was the peacemaker many a time, trying to diffuse the situation, when, a few years ago, all he would have done is pour some more oil to the raging fire.
The opening batsman led SRH to the title brilliantly last season, and the Australian should be able to inspire the likes of Bhuvneshwar, Yuvraj Singh, Ashish Nehra, Mustafizur Rahman, Kane Williamson and more again, especially after how well he kept his emotions in check during the previous series.